Zombiology / Vidar The Vampire Blu-Ray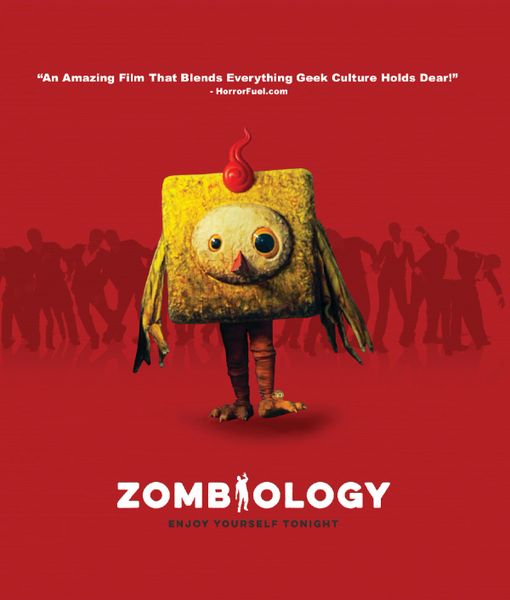 Zombiology / Vidar The Vampire Blu-Ray
Zombiology

Lone (Michael Ning) and Yeung (Louis Cheung) are two eccentric hot-blooded young men leading a devil-may-care life. They deem themselves as heroes that can save the earth. However, Lone can do nothing in life and never worked out as he wishes. Tragedy never forgets him, suddenly moved out from where he grew up; his godmother Shan (Carrie Ng) has chronic depression for years; his father (Alex Man) who just came out of the jail was so annoying to get on with; while his own idol, a celebrity called Shuen (Venus Wong) is far from reachable. On the contrary, his friend Yeung is optimistic towards life and love at first sight of Shan's niece named Yit (Cherry Ngan). This night, a monster from Lone's favorite animation appears in the city for no reason, turning people into zombies. The outbreak of this zombie crisis is followed by a widespread chaos all round. Lone's father happens to be out of town traveling with Shan. And Yit has gone missing too. Lone risks his life to break into the infected town in order to escort people home safely and meanwhile he realizes he is merely a loser and slick talker. At last, he decides not to avoid anymore but to fight against zombies tonight.
Vidar The Vampire
Vidar Haarr is a 33 year old, sexually frustrated, bachelor farmer who leads a monotonous and strenuous Christian life on his mother's farm, located on the outskirts of Western Norway. In a desperate attempt to break free of his shackles, Vidar prays to the Lord to grant him a life without boundaries. Instead, he wakes up as the Prince of Darkness!
FEATURES:
ZOMBIOLOGY
4 Making Of Featurettes
ZOMBIE GUILLOTINES (10 minutes) Alan Lo's Original Short Film!
Trailers
VIDAR THE VAMPIRE
BELIEVE THE DANCE Short Film (14:34)
Trailer
Featured Products