Weekend Pass / Games Guys Play DVD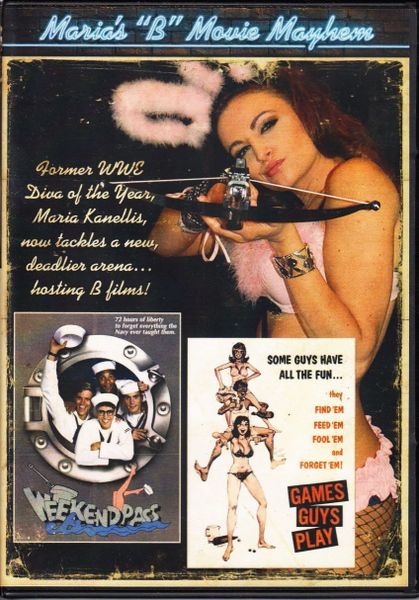 Weekend Pass / Games Guys Play DVD
Another double bill with your lovely host Maria Kanellis!!!

WEEKEND PASS

Having just finished basic training and not having been near a woman in weeks, a group of love-starved sailors do their best to paint Los Angeles red during their 72-hour furlough. Join fun lovin' sailors like would-be comic Paul Fricker (D.W. Brown, MISCHIEF), nerd Lester Gidley (Peter Ellenstein), preppie Webster Adams (Patrick Houser, HOT DOG THE MOVIE) and ex-gang member Bunker Hill (Chip McAllister, HAMBURGER THE MOVIE) in a zany adventure on their quest for chicks! Hilary Shepard (PEACEMAKER), Grand Bush (DIE HARD), Teddy Wilson (LOOSE SHOES), Phil Hartman (SATURDAY NIGHT LIVE), and Kirk Calloway (CINDERELLA LIBERTY) co-star! Directed by Lawrence Bassoff!

FEATURES:

Audio commentary by Director Lawrence Bassoff and actor D.W. Brown
Theatrical trailer

GAMES GUYS PLAY

Wendell Burton is a guy who can't get over his ex-girlfriend, Lana Wood. He is caught up in a nutty crisis of trying to survive life without her! Jim Backus (GILLIGAN'S ISLAND), Christopher Norris (TRAPPER JOHN M.D.), Barry Williams (BRADY BUNCH), and Gregory Sierra (VIC, SANFORD AND SON) co-star in this comedy about relationships and romance. Written by Lloyd Schwartz (TV's BRADY BUNCH, GILLIGAN'S ISLAND) and Directed by Jerry London (RENT-A-COP). Originally released as GOODNIGHT JACKIE.

Featured Products
Barn Blu-Ray
$21.99
Terrifier Blu-Ray/DVD
$19.99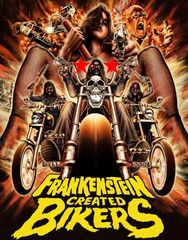 Frankenstein Created Bikers Blu-Ray