Valentine (Collector's Edition) Blu-Ray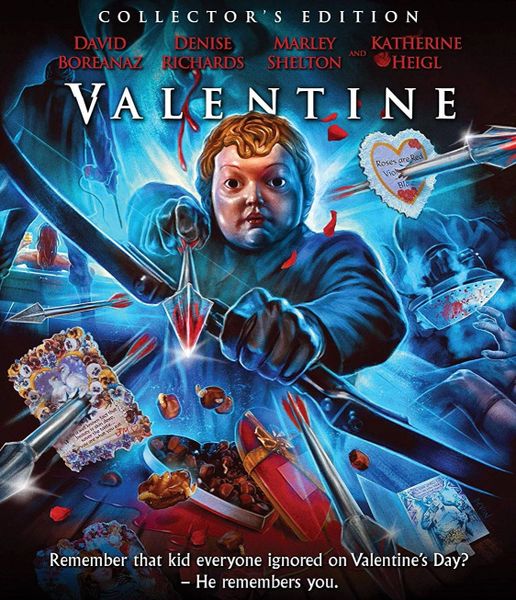 Valentine (Collector's Edition) Blu-Ray
Street Date 2/12/19

All pre-orders will be shipped as soon as they are in stock. Sometimes this is 1-2 weeks early, sometimes this might be a few days after the street date.

If other in-stock items are ordered at the same time, all items will ship together. If you want your in-stock items shipped immediately, please place pre-orders separately.

All dates, artwork and features are subject to change.

Pre-orders will be charged when you place the order.

No cancellations on pre-orders.


Revenge is sweet, just like Valentine's Day chocolates. At least, that is what a vengeful, Cupid-masked killer thinks. Be my Valentine ... or else. Broken hearts and other mortal wounds await a cast of contemporary young stars when they play dating-scene veterans dying for love in this humor-laced, twist-filled thriller cleverly directed by Jamie Blanks (Urban Legend) and starring David Boreanaz (Angel, Bones), Denise Richards (Starship Troopers), Marley Shelton (Scream 4, Planet Terror), Katherine Heigl (Grey's Anatomy) and more. Cards, candy and flowers are nice. But for fans of stalker-shocker terror, there's nothing like a Valentine.
Featured Products