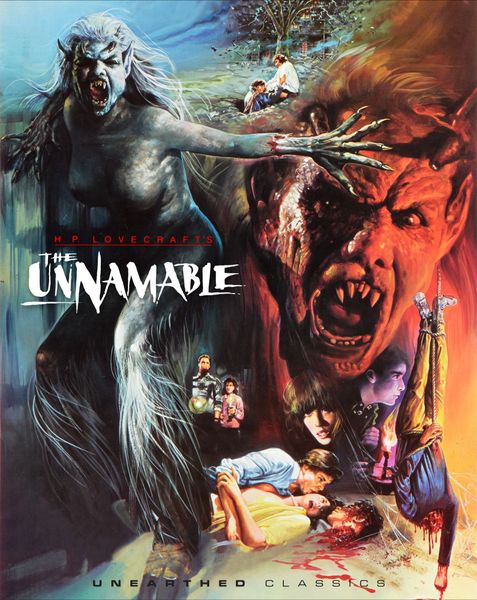 Unnamable Blu-Ray
These come WITH SLIPCOVERS!!!!

College students from Miskatonic University who retreat to an early 18th-century mansion for a weekend of lust are stalked by a fatalistic female in this horror film taken from a story by H.P. Lovecraft. The demon delights in tearing the limbs off her human victims to carry out a centuries-old family curse.
FEATURES:
4k Scan with color correction and restoration from the original negative.
Stereo, 5.1 and DTS Surround Sound
Video Interview with actors Charles Klausmeyer & Mark Kinsey Stephenson
Video Interview with actor Eben Ham
Video Interview with actress Laura Albert
Video Interview with Mark Parra
Video Interviews with R. Christopher Biggs special makeup effects artist & make up artist Camille Calvet
Audio Commentary with Charles Klausmeyer, Mark Stephenson, Laura Albert, Eben Ham, Camille Calvet, R. Christopher Biggs
Featured Products