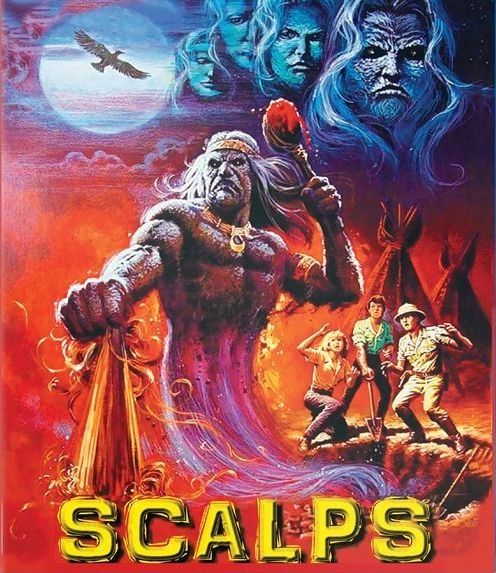 Scalps Blu-Ray
Special Edition limited top 2000 units. "Relentlessly morbid" is the best way to describe SCALPS (1983), a gruesome tale of retribution from beyond the grave. Deemed too intense for civilized audiences, for years the film has either been heavily censored, or outright banned, in 99% of the world. The screen is drenched in despair by the constant, nagging, anxiety of isolation enveloping the characters in a deepening cloud of ever-impending horror and doom. Rarely since THE TEXAS CHAINSAW MASSACRE has a film evoked such deep emotions in the viewer - an overwhelming sensation of dread that is not easily shaken off. Crudely, but effectively produced, SCALPS is presented here for the first time in 16x9 Wide Screen from a 2K HD scan of the 35mm negative with censored sequences restored from an analog tape source.

FEATURES:
20 Minute Video Featurette with Fred Olen Ray, Chris Olen Ray, with actors Richard Hench and Frank McDonald
Original 35mm Trailer
New Commentary Track with Fred Olen Ray
Dustin Ferguson's fan-film SCALPS 2: THE RETURN OF DJ
footage from Stegg Dorr's unauthorized remake, BLOOD DESERT.
Featured Products
Barn Blu-Ray
$21.99
Terrifier Blu-Ray/DVD
$19.99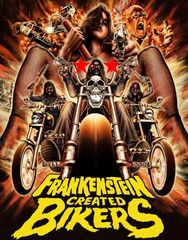 Frankenstein Created Bikers Blu-Ray