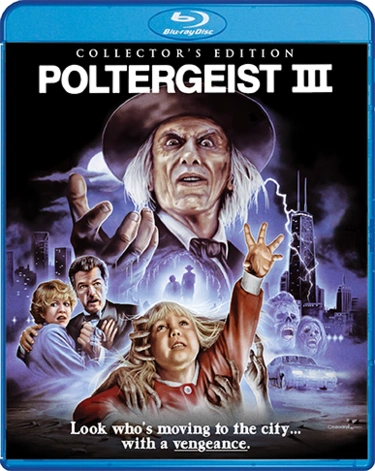 Poltergeist III Blu-Ray
They are back….again! And they're looking for Carol Ann in this riveting finale to the POLTERGEIST trilogy. Sent by her parents to live in a Chicago highrise with her aunt (Nancy Allen, Carrie) and uncle (Tom Skeritt, Alien), Carol Ann discovers she must now face demons more frightening than ever before. Led by the Reverend Kane (now played by Nathan Davis), the spirits have moved from invading homes to taking over an entire skyscraper. They are lurking behind every mirror… waiting. Fortunately, Tangina (Zelda Rubinstein) returns to battle these malevolent forces.
FEATURES:
NEW 2K Scan Of The Interpositive
NEW Audio Commentary With Director Gary Sherman
NEW Audio Commentary With Poltergeist III Webmaster David Furtney
NEW High Spirits – An Interview With Screenwriter Brian Taggert
NEW Reflections – An Interview With Actress Nancy Allen
NEW Mirror Images – An Interview With Special Effects Creator John Caglione, Jr.
Alternate Ending
Theatrical Trailer
TV Spots
Still Galleries (Behind-The-Scenes Photos, Stills, Posters And Script Pages)
Featured Products
Barn Blu-Ray
$21.99
Terrifier Blu-Ray/DVD
$19.99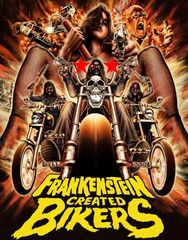 Frankenstein Created Bikers Blu-Ray