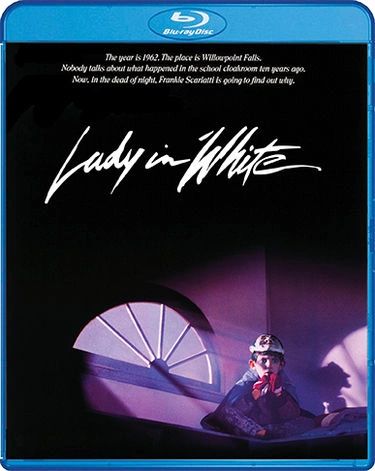 Lady In White Blu-Ray
The ghosts of the dead can't rest without the help of the living in this terrifying horror film that's "one of the most intelligent and riveting ghost stories since Poltergeist" (LA Weekly). Starring Lukas Haas (Inception, Transcendence), Len Cariou (Blue Bloods), Alex Rocco (The Godfather) and Katherine Helmond (Soap, Who's the Boss), Lady In White is presented here in both its original theatrical release and the never-before-released full-length director's cut.
Frankie Scarlatti (Haas) lives in a small town with a deadly secret. For a decade, a serial child killer has eluded police, and the death toll continues to rise. Then, one night Frankie gets locked in his school and witnesses the ghost of the first victim being murdered. Now, aided by the girl's restless spirit, Frankie takes it upon himself to bring her assailant to justice. But in a town with no strangers, the killer may be closer than he knows.
FEATURES:

DISC ONE: DIRECTOR'S CUT (HD, 117 min)

Introduction By Frank LaLoggia

Audio Commentary With Frank LaLoggia
Behind-The-Scenes Footage With Introduction By Frank LaLoggia
Deleted Scenes With Introduction By Frank LaLoggia
Extended Behind-The-Scenes Footage – Production And Post-Production
Promotional Short Film
Theatrical Trailer & Alternate Trailer
TV & Radio Spots
Behind-The-Scenes Photo Montage
Extended Photo Gallery
DISC TWO: EXTENDED DIRECTOR'S CUT (HD, 126 min) & ORIGINAL THEATRICAL CUT (HD, 113 min)
Featured Products
Barn Blu-Ray
$21.99
Terrifier Blu-Ray/DVD
$19.99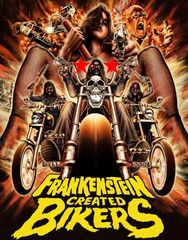 Frankenstein Created Bikers Blu-Ray