Jocks / Classroom Teasers DVD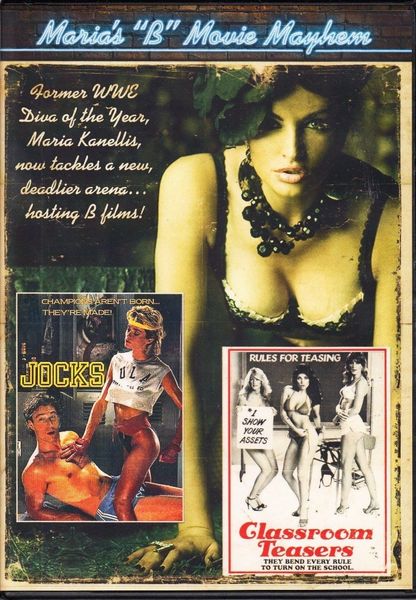 Jocks / Classroom Teasers DVD
JOCKS:

This teen comedy follows a tennis team as they find trouble at a Las Vegas tennis tournament. Starring Scott Strader, Perry Lang (TEEN LUST), Mariska Hargitay (TV's LAW & ORDER: SPECIAL VICTIMS UNIT), Katherine Kelly Lang (TV's BOLD AND THE BEAUTIFUL), Stoney Jackson (STREETS OF FIRE), Donald Gibb (REVENGE OF THE NERDS), Trinidad Silva (COLORS), and veteren actors Richard Roundtree (KILL POINT), Christopher Lee (NOTHING BUT THE NIGHT), and R.G. Armstrong (LONE WOLF McQUADE). Directed by Steve Carver (AN EYE FOR AN EYE, LONE WOLF McQUADE, CAPONE).

FEATURES:
Original theatrical trailer

Audio commentary with director Steve Carver moderated by Maria Kanellis

Code Red trailers

CLASSROOM TEASERS
In this low-budget exploitation outing, a trio of curvy young women, fresh out of reform school, go to college to participate in an experiment. These lovely young ladies end up having loads of erotic fun and drama that will have your toes curling. Starring Warren Stevens (FORBIDDEN PLANET), Peter Hooten (INGLORIOUS BASTARDS), Jillian Kesner (TRICK OR TREAT), Janice Heiden, and June Fairchild (UP IN SMOKE's Ajax Lady!). Directed by Gus Trikonis (THE EVIL, MOONSHINE COUNTY EXPRESS, NASHVILLE GIRL).
Featured Products
Barn Blu-Ray
$21.99
Terrifier Blu-Ray/DVD
$19.99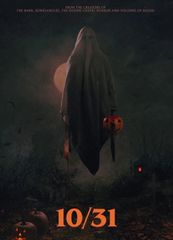 10/31 DVD
$16.99