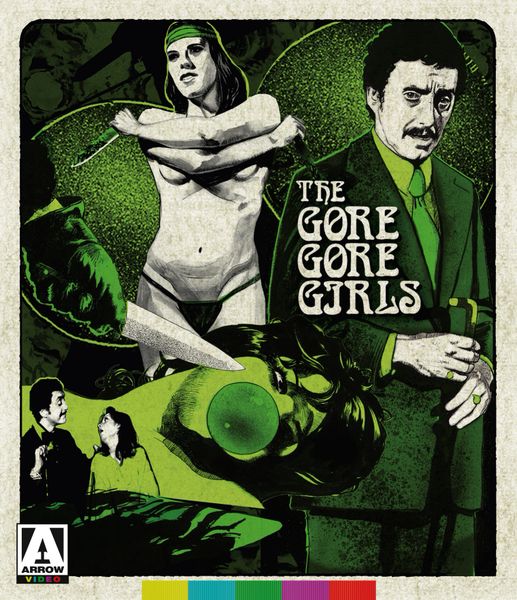 Gore Gore Girls Blu-Ray
From late splatter movie master Herschell Gordon Lewis, who brought you infamous "video nasty" Blood Feast, his appropriately-titled The Gore Gore Girls is perhaps his grisliest, most outrageous offering of all time! A vicious killer with a twisted sense of humor is butchering the girls of a go-go dancing club. As the grim death toll mounts, young reporter Nancy Weston teams up with obnoxious but dapper private investigator Abraham Gentry to try and crack the case. Nipples are snipped, faces are fried and asses are tenderized as The Gore Gore Girls hurtles towards its shocking (and hilarious) conclusion. Also including H.G. Lewis' 1971 hicksploitation oddity This Stuff'll Kill Ya! as a bonus feature, The Gore Gore Girls is now even more lewd, crude, and just downright rude in eye-popping HD!
FEATURES:
High Definition Blu-ray (1080p) presentation
English subtitles for the deaf and hard of hearing
Bonus Feature! 1971's This Stuff'll Kill Ya!
Introductions to the films by H.G. Lewis
Audio commentary on The Gore Gore Girls with H.G. Lewis
Audio commentary on This Stuff'll Kill Ya! with camera operator and Lewis biographer Daniel Krogh
Author Stephen Thrower on The Gore Gore Girls
Regional Bloodshed – filmmakers Joe Swanberg and Spencer Parsons on Lewis' legacy as a pioneer of regional indie filmmaking
Herschell Spills His Guts – H.G. Lewis discusses his career post-The Gore Gore Girls and his further adventures in the world of marketing
This Stuff'll Kill Ya! Trailer
Reversible sleeve featuring original and newly-commissioned artwork by The Twins of Evil
Featured Products
Barn Blu-Ray
$21.99
Terrifier Blu-Ray/DVD
$19.99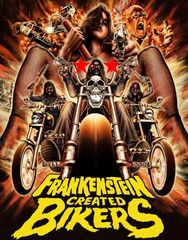 Frankenstein Created Bikers Blu-Ray