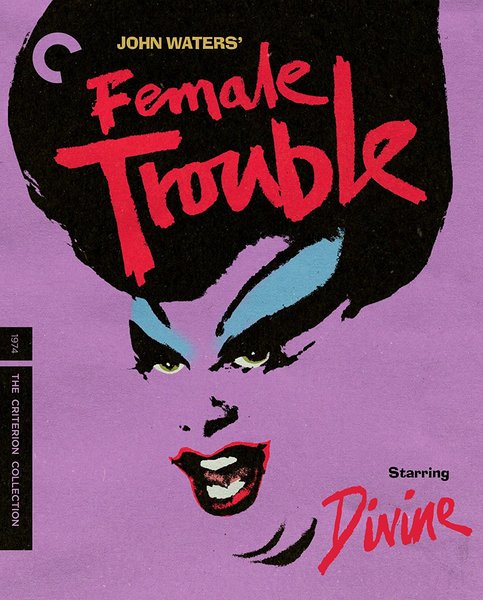 Female Trouble Blu-Ray
Street Date 6/26/18

All pre-orders will be shipped as soon as they are in stock. Sometimes this is 1-2 weeks early, sometimes this might be a few days after the street date.

If other in-stock items are ordered at the same time, all items will ship together. If you want your in-stock items shipped immediately, please place pre-orders separately.

All dates, artwork and features are subject to change.

Pre-orders will be charged when you place the order.

No cancellations on pre-orders.


Glamour has never been more grotesque than in Female Trouble, which injects the Hollywood melodrama with anarchic decadence. Divine, director John Waters' larger-than-life muse, engulfs the screen with charisma as Dawn Davenport—who progresses from a teenage nightmare hell-bent on getting cha-cha heels for Christmas to a fame monster whose egomaniacal impulses land her in the electric chair—in the ultimate expression of the film's lurid mantra, "Crime is beauty." Shot in Baltimore on 16 mm, with a cast drawn from Waters' beloved troupe of regulars, the Dreamlanders (including Mink Stole, David Lochary, Mary Vivian Pearce, Edith Massey, and Cookie Mueller), this film, the director's favorite of his work with Divine, comes to life through the tinsel-toned vision of production designer Vincent Peranio and costume designer/makeup artist Van Smith. An endlessly quotable fan favorite, Female Trouble offers up perverse pleasures that never fail to satisfy.
FEATURES:
New 4K digital restoration, supervised by director John Waters, with uncompressed monaural soundtrack on the Blu-ray
Audio commentary from 2004 featuring Waters
New conversation between Waters and critic Michael Musto
New and archival interviews with cast and crew members Mink Stole, Pat Moran, Vincent Peranio, Susan Lowe, Mary Vivian Pearce, and more
Interview from 1975 featuring Waters and cast members Stole, Divine, and David Lochary
Deleted scenes and alternate takes
Rare on-set footage
More!
PLUS
: An essay by film critic Ed Halter
Featured Products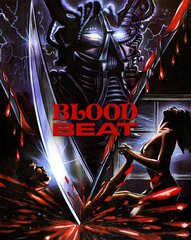 Blood Beat Blu-Ray/DVD
$21.99
Corpse Grinders Blu-Ray
$19.99