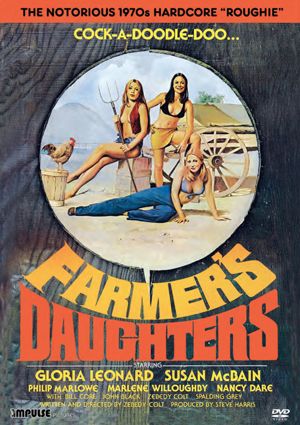 Farmer's Daughters DVD
An innocent afternoon of spying on their parents having sex (and then forcibly sexually assaulting the farm hand) turns even more vile for three daughters when escaped convicts pick their farm to hide from the cops! A horrifying, hardcore afternoon of assault, torture and incest follows as the convicts take advantage of the entire family, culminating in a shocking, perverted game of "Simon Says" and a weirdly mixed and edited final montage. This film is the very definition of "hardcore," and one of the most eyebrow raising films in the Impulse Pictures library!
One of the more notorious hardcore "roughies" of the 1970s, THE FARMER'S DAUGHTERS is a controversial classic. A sick, uncomfortable viewing experience that's a "grizzly pornographic take on the home invasion LAST HOUSE ON THE LEFT style of horror film… an uncomfortable viewing due to its sleazy and socially irredeemable content," (Ian Jane, Rock! Shock! Pop!). Also notable for starring Spalding Gray (SWIMMING TO CAMBODIA), in one of his three rare hardcore pornography roles, as one of the convicts.
FEATURES:
A Sneak Peek at Impulse Pictures' "42nd Street Forever: The Peep Show Collection"
Chapter Selections
Featured Products
Barn Blu-Ray
$21.99
Terrifier Blu-Ray/DVD
$19.99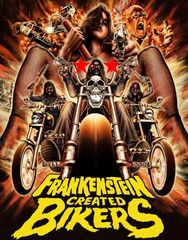 Frankenstein Created Bikers Blu-Ray