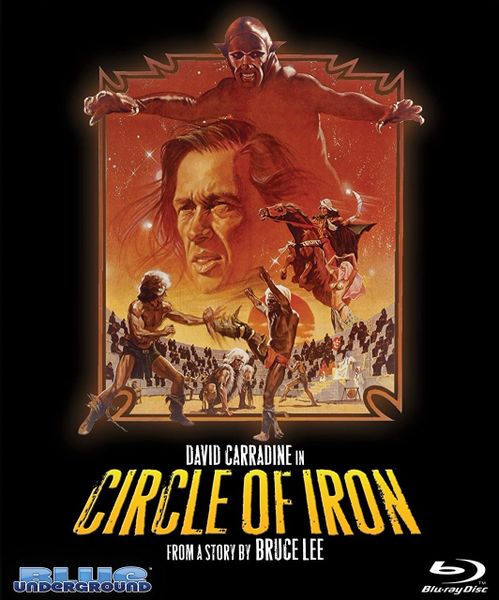 Circle Of Iron Blu-Ray
The Adventure Epic Written By Bruce Lee - His Dream Project He Would Never Live To See! At the height of his international fame, the legendary Bruce Lee - along with his friend and student James Coburn and Oscar-winning screenwriter Stirling Silliphant - began to write what he believed would be the greatest achievement of his film career. Five years after his mysterious death, Lee's vision would finally be realized. David Carradine (KILL BILL), Christopher Lee (THE LORD OF THE RINGS), Roddy McDowall (PLANET OF THE APES) and Eli Wallach (THE GOOD, THE BAD AND THE UGLY) star in this acclaimed cult hit that brings Lee's personal philosophy to the screen with a still-potent combination of mysticism, humor and martial arts mayhem.
CIRCLE OF IRON - also know as THE SILENT FLUTE - is now presented in stunning High Definition, remixed in bone-crunching 7.1 DTS-HD and 7.1 Dolby TrueHD, and packed with nearly 2 hours of "Kick Ass" Extras!
FEATURES:
Audio Commentary with Director Richard Moore
Playing the Silent Flute - Interview with Star David Carradine
The Producer - Interview with Co-Producer Paul Maslansky
Karate Master - Interview with Martial Arts Coordinator Joe Lewis
Audio Interview with Co-Writer Stirling Silliphant
Theatrical Trailers
TV Spots
Featured Products
Barn Blu-Ray
$21.99
Terrifier Blu-Ray/DVD
$19.99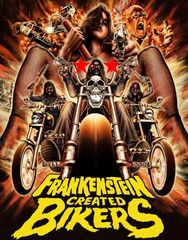 Frankenstein Created Bikers Blu-Ray