10 To Midnight (Collector's Edition) Blu-Ray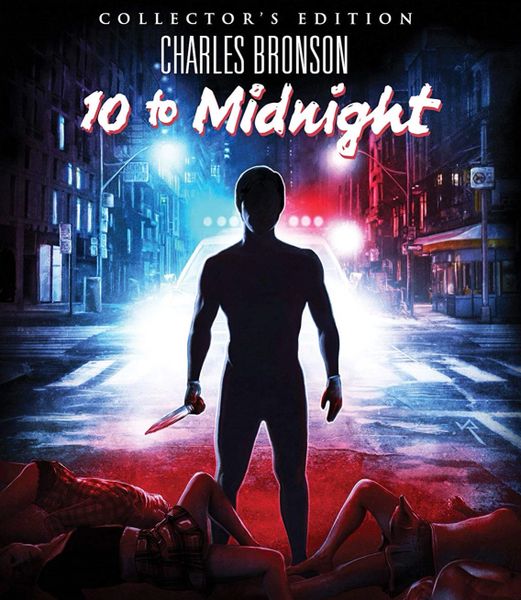 10 To Midnight (Collector's Edition) Blu-Ray
Street Date 1/22/19

All pre-orders will be shipped as soon as they are in stock. Sometimes this is 1-2 weeks early, sometimes this might be a few days after the street date.

If other in-stock items are ordered at the same time, all items will ship together. If you want your in-stock items shipped immediately, please place pre-orders separately.

All dates, artwork and features are subject to change.

Pre-orders will be charged when you place the order.

No cancellations on pre-orders.


Charles Bronson is "a hero all the way" (Variety) as a rogue cop pursuing a deranged killer in this action-packed suspense/thriller. Serving up vigilante justice as only he can, Bronson delivers one of his most riveting performances in this exceedingly well-made film.
Bronson plays Leo Kessler, a cynical Los Angeles cop on the trail of Warren Stacy (Gene Davis), a homicidal maniac who turns rejection from beautiful women into the ultimate revenge. When the legal system sets Stacy free, Kessler plants evidence to put him behind bars for good. But Kessler's plan backfires, leaving him with only one option: to hunt down Stacy on his own ... before the crazed killer can strike again!
Featured Products