Ninja III: The Domination (Collector's Edition) Blu-Ray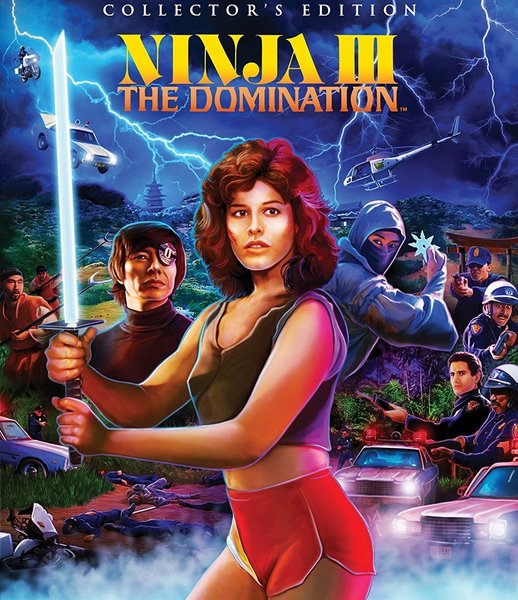 Ninja III: The Domination (Collector's Edition) Blu-Ray
Street Date 6/12/18

All pre-orders will be shipped as soon as they are in stock. Sometimes this is 1-2 weeks early, sometimes this might be a few days after the street date.

If other in-stock items are ordered at the same time, all items will ship together. If you want your in-stock items shipped immediately, please place pre-orders separately.

All dates, artwork and features are subject to change.

Pre-orders will be charged when you place the order.

No cancellations on pre-orders.


ONLY A NINJA CAN KILL A NINJA!
Aerobic instructor Christie Ryder (Lucinda Dickey, Breakin', Breakin' 2: Electric Boogaloo) becomes possessed by the spirit of an evil ninja when she comes to his aid after he was shot down. Dominated by the killer's vicious and relentless rage, she sets out to brutally attack his enemies. Her boyfriend, confused by Christie's changing personality and afraid that he might be her next victim, enlists the help of Yamada (Shô Kosugi, Enter the Ninja, Revenge of the Ninja). In a life-threatening exorcism and ultimate fight to the death, Yamada proves that he is Christie's only chance for survival.
FEATURES:
NEW
4K Scan From The Original Film Elements
NEW
Interview With Actress Lucinda Dickey
NEW
Interview With Actor Jordan Bennett
NEW
Interview With Producer And Stuntman Alan Amiel
NEW
Audio Interviews With Production Designer Elliot Ellentuck And Co-Composer Misha Segal Featuring Isolated Tracks From The Original Score
Theatrical Trailer (In HD) With Optional Trailers From Hell Commentary With Screenwriter Josh Olson
Audio Commentary By Director Sam Firstenberg And Stunt Coordinator Steve Lambert
Featured Products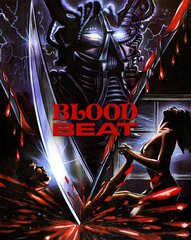 Blood Beat Blu-Ray/DVD
$21.99
Corpse Grinders Blu-Ray
$19.99