Hollywood Chainsaw Hookers Blu-Ray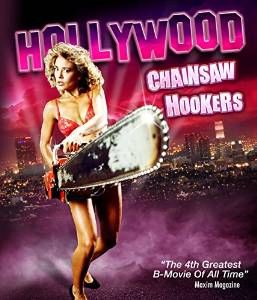 Hollywood Chainsaw Hookers Blu-Ray
They charge an arm and a leg! Very few films have achieved the cult status of Fred Olen Ray's Hollywood Chainsaw Hookers. It played in festivals around the world, inspired numerous imitators and made a bona fide B-Movie Megastar of actress Michelle Bauer. Maxim Magazine called it ''The 4th Greatest B Movie of All Time.'' Join Detective Jack Chandler as he tracks the runaway teen (played by Horror Queen Linnea Quigley) into the dark recesses of Los Angeles' most stringent religious cult. Beware the chainsaw-worshipping madman played by TEXAS CHAINSAW MASSACRE's original Leatherface, Gunnar Hansen! And above all else, watch out for the saw-wielding vixen performing ''The Virgin Dance of the Double Chainsaws''!
FEATURES:
new 22 minute video featurette with Michelle Bauer and Jay Richardson
new commentary track
original trailer
documentary
Nite Owl Theater
A stunning HD experience from a 2K scan of the original camera negatives.
Featured Products
Barn Blu-Ray
$21.99
Terrifier Blu-Ray/DVD
$19.99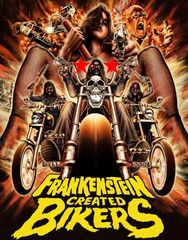 Frankenstein Created Bikers Blu-Ray