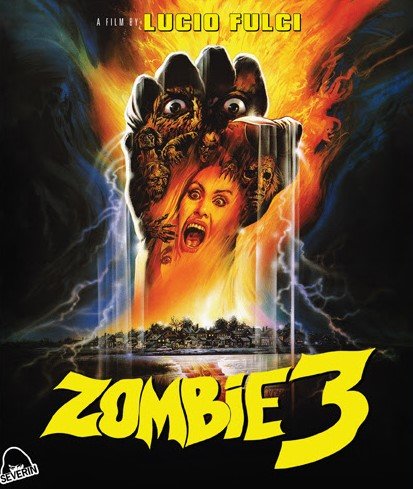 Zombie 3 Blu-Ray
Street Date 5/29/18

All pre-orders will be shipped as soon as they are in stock. Sometimes this is 1-2 weeks early, sometimes this might be a few days after the street date.

If other in-stock items are ordered at the same time, all items will ship together. If you want your in-stock items shipped immediately, please place pre-orders separately.

All dates, artwork and features are subject to change.

Pre-orders will be charged when you place the order.

No cancellations on pre-orders.


Shortly before completing the sequel to his classic ZOMBIE, the legendary Lucio Fulci became ill and left the Philippines-based production. But when director Bruno Mattei (SHOCKING DARK) and writers Claudio Fragasso & Rossella Drudi (TROLL 2) stepped in to finish, the result became the most "insanely enjoyable" (The Lucid Nightmare) zombie romp in EuroCult history.
After a deadly virus is stolen from a government facility, it will unleash a "wildly entertaining" (Realm Of Horror) combination of Fulci's signature extreme violence, Mattei/Fragasso-style surreal logic, and big bloody buckets of goo-spewing mayhem that must be seen to be believed. Deran Sarafian, Beatrice Ring (INTERZONE) and Massimo Vanni (RATS: NIGHT OF TERROR) star in this "total blast" (Bloody Disgusting), now featuring a 2k scan and uncut for the first time ever in America.
FEATURES:
The Last Zombies - Interview with Co-Director / Co-Writer Claudio Fragasso and Co-Writer Rossella Drudi
Tough Guys - Interview with Actors/Stuntmen Massimo Vanni and Ottaviano Dell'Acqua
The Problem Solver - Interview with Replacement Director Bruno Mattei
Swimming with Zombies - Interview with Actress Marina Loi
In the Zombie Factory - Interview with FX Artist Franco Di Girolamo
Audio Commentary With Stars Deran Sarafian and Beatrice Ring
Trailer
Featured Products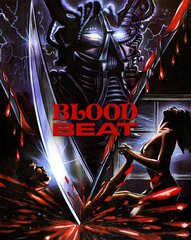 Blood Beat Blu-Ray/DVD
$21.99
Corpse Grinders Blu-Ray
$19.99