Venus Theatre Presents Volume 1: The Abduction Of Lorelie DVD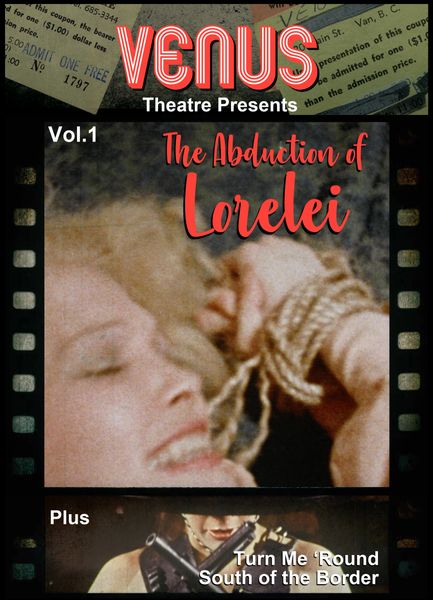 Venus Theatre Presents Volume 1: The Abduction Of Lorelie DVD
Street Date 6/12/18

All pre-orders will be shipped as soon as they are in stock. Sometimes this is 1-2 weeks early, sometimes this might be a few days after the street date.

If other in-stock items are ordered at the same time, all items will ship together. If you want your in-stock items shipped immediately, please place pre-orders separately.

All dates, artwork and features are subject to change.

Pre-orders will be charged when you place the order.

No cancellations on pre-orders.


In 2007, after a nearly 40-year-run screening adult movies, Vancouver's Venus Theatre closed its doors. Now, the infamous pink porno palace is back in this collector's edition series, Venus Theatre Presents. Curated from 16mm prints discovered in the Venus archives by film historian Dimitrios Otis, Vol 1 includes two new essays: an overview of the history of the Venus and censorship in British Columbia by Dimitrios Otis, and an examination of Abduction of Lorelei, featuring an interview with its star, Serena, by fringe culture writer Heather Drain. Abduction of Lorelei (1977) - adult superstar Serena stars as Lorelei, a beautiful American heiress kidnapped and held for a 1-million-dollar ransom in this shocking crime-drama from director Richard Rank. Initially motivated by money, Lorelei's captors refuse to release her once the ransom is paid, forcing her to submit to a series of degrading sexual acts. A surprising plot twist and Rank's gritty, realist approach elevate this late 70s adult roughie. South of the Border (1974) - Sharon Thorpe and Jaimie Gillis star in this south-of-the-border rape-and-revenge flick about a trio of bandits who get more than they bargained for when they kidnap three party girls en route to Mexico. Easy Rider-inspired editing and a kinky climax make this a must-see for fans of brutal adult cinema. Turn Me 'Round (1975) - when a kinky serial cheater's games go a bit too far, a swinging couple and his wife plot revenge! Directed by Bob Kirke, starring Val Anderson and John Seeman.

FEATURES:
An overview of the history of the Venus and censorship in British Columbia by Dimitrios Otis
An essay on Abduction of Lorelei, featuring an interview with its star, Serena, by fringe culture writer Heather Drain
Featured Products
Barn Blu-Ray
$21.99
Terrifier Blu-Ray/DVD
$19.99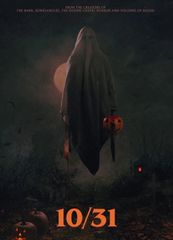 10/31 DVD
$16.99