Ultimate Puppet Master Collectable Trunk Blu-Ray Box Set (Signed)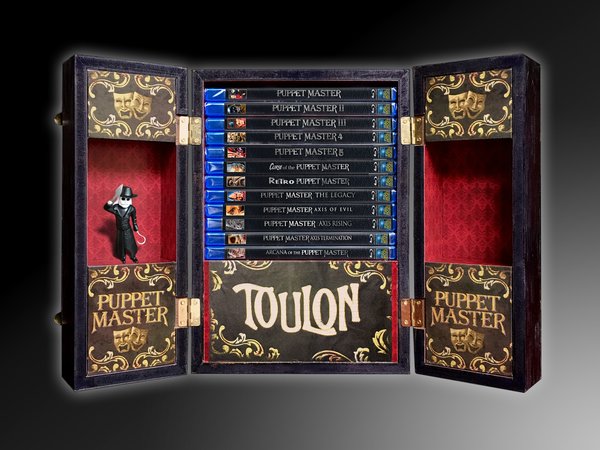 Ultimate Puppet Master Collectable Trunk Blu-Ray Box Set (Signed)
**DUE TO THE WEIGHT OF THIS ITEM (OVER 6 POUNDS), THIS IS ONLY AVAILABLE FOR US CUSTOMERS. NO INTERNATIONAL SHIPPING.**

A detail replica of the mystical Andre Toulons travelling case from the Puppet Master franchise, Toulons Trunk is a stunning wood and metal-forged box set containing all 11 official Puppet Master films re-mastered on Blu-ray, a twelfth behind-the-scenes bonus disc, a mini Blade figure, collectible booklet and startling new cover artwork for each film!

FEATURES:
Bonus disc 'Arcana of The Puppet Master' - Over 6 hours of Behind-the-Scenes footage.
Contains original full length 'videozones' featurettes.
Commentary by directors Charles Band, C. Courtney Joyner, David DeCoteau, Jeff Burr, actor Greg Sestero (The Room, Retro Puppet Master) and more!
Features Full Moon Trailers.
Featured Products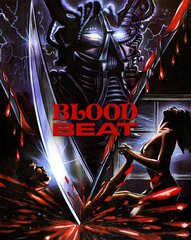 Blood Beat Blu-Ray/DVD
$21.99
Corpse Grinders Blu-Ray
$19.99