Two Faces Of Dr Jekyll / The Gorgon Blu-Ray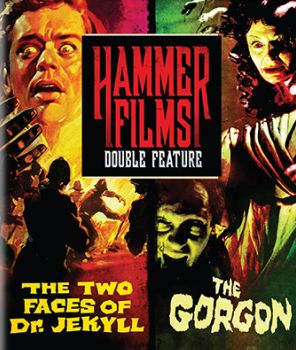 Two Faces Of Dr Jekyll / The Gorgon Blu-Ray
For more than four decades, Hammer Films unique blend of horror, science fiction, thrills and comedy dominated countless drive-ins and movie theaters. Enjoy this impeccable collection from the darkest corners of the Hammer Imagination!
The Two Faces of Dr. Jekyll
Absorbed in research directed towards freeing the two natures of man, Dr. Jekyll degenerates in to Mr. Hyde, a vengeful maniac. While Hyde wants revenge against a gambler whom his wife is in love with, Dr. Jekyll, takes steps to do away with his evil self.
The Gorgon
In a rural village, a series of murders have been committed where each victim was turned into stone. A local professor investigates and finds an evil Gorgon haunting a nearby castle and in search of more victims.
Featured Products
Barn Blu-Ray
$21.99
Terrifier Blu-Ray/DVD
$19.99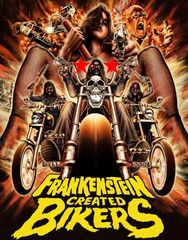 Frankenstein Created Bikers Blu-Ray