Terror Firmer (Unrated Director's Cut) DVD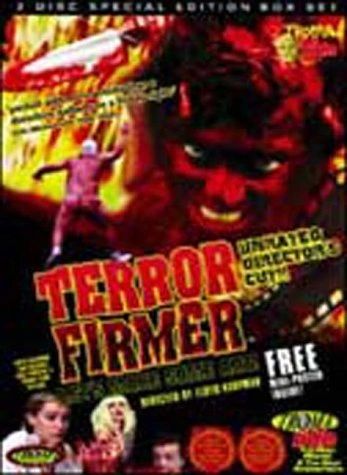 Terror Firmer (Unrated Director's Cut) DVD
Honored at film festivals the world over, Terror Firmer is the story of a low budget film crew trying to make some art, only to be stalked by a deranged killer. As the insanity increases and the bodies amass every one asks, "Who will be next? And who is the killer?" You will have to watch to find out.
"Henry, Portrait of a Serial Killer meets Living in Oblivion through the eyes of Frank Capra." - Mark Cummings, Film Topics
"Full of the kind of energy once relegated to punk." - Elvis Mitchell, the New York Times
"Pure genius." - Luke Y. Thompson, New Times L.A.
FEATURES:
DISC 1:
Audio Commentary by Lloyd Kaufman
Audio commentary by the Editors
Audio Commentary by the Actors
Extensive Deleted Scenes
Commentary over Deleted Scenes
Option to play Terror Firmer with Deleted scenes intact
Alternate scenes, shot but never used
Terror Firmer
Auditions
Hilarious Bloopers
Comic book to film comparison
Original Theatrical Trailer
DISC 2:
Full-length documentary:
The Making of Terror Firmer
Lunachicks Music Video
Entombed Music Video
DJ Polo Feat. Ron Jeremy Music Video
Book Promo
TromaDance Promo
Straight Talk with Alyce LaTourelle
Kaufman Family Secrets
Terror Firmer Video Game (DVD-ROM)
Troma Trailers
No Regional Coding--Playable Worldwide!
Featured Products
Barn Blu-Ray
$21.99
Terrifier Blu-Ray/DVD
$19.99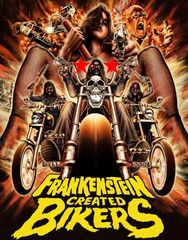 Frankenstein Created Bikers Blu-Ray