Species (Collector's Edition) Blu-Ray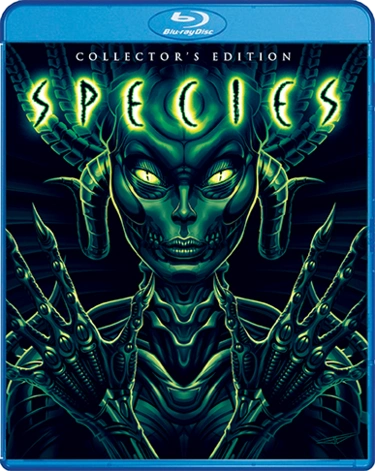 Species (Collector's Edition) Blu-Ray
Charged with pulse-pounding suspense, ingenious special effects from Richard Edlund and a first-rate cast including Ben Kingsley, Michael Madsen, Alfred Molina, Forest Whitaker, Marg Helgenberger and introducing Natasha Henstridge, Species is an adrenaline-charged thrill-ride you'll never forget.
When a beautiful human-alien hybrid (Henstridge) escapes from observation, scientist Xavier Fitch (Kingsley) dispatches a crew of experts to find her before she is able to fulfill her horrific purpose: to mate with unsuspecting men and produce offspring that could destroy mankind. As her deadly biological clock ticks rapidly, Fitch and his team are hurled into a desperate battle in which the fate of humanity itself hangs in the balance!
FEATURES:
DISC ONE
NEW 4K Scan Of The Film's Interpositive
Audio Commentary With Natasha Henstridge, Michael Madsen And Director Roger Donaldson
Audio Commentary With Director Roger Donaldson, Make-up Effects Creator Steve Johnson, Visual Effects Supervisor Richard Edlund And Producer Frank Mancuso Jr.
DISC TWO
NEW Afterbirth: The Evolution Of SPECIES Featuring Interviews With Director Roger Donaldson, Cinematographer Andzej Bartkowiak, Production Designer John Muto, Composer Christopher Young, Creature Designer Steve Johnson, And More
From Sil To Eve – An Interview With Actress Natasha Henstridge
Engineering Life
H.R. Giger At Work
The Making Of Species: The Origin, The Concept, The Discovery
Designing A Hybrid
Theatrical Trailer
Alternate Ending
Photo Galleries (Production Design, Creature Designs, Film Stills, Behind-The-Scenes Photos, Posters And Lobby Cards)
Featured Products
Barn Blu-Ray
$21.99
Terrifier Blu-Ray/DVD
$19.99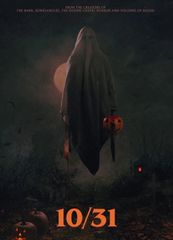 10/31 DVD
$16.99