Seijun Suzuki: The Early Years Volume 2 (Limited Edition) Blu-Ray/DVD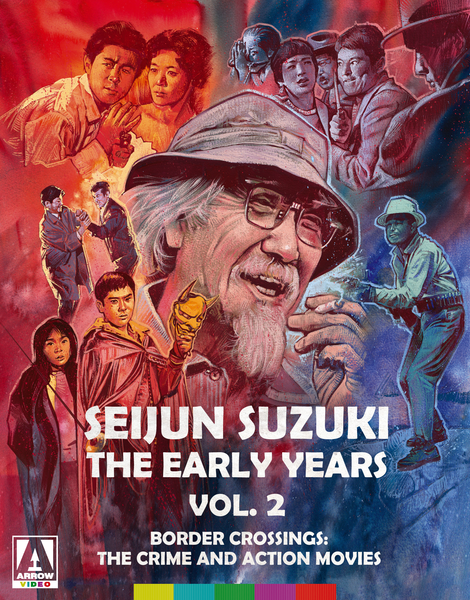 Seijun Suzuki: The Early Years Volume 2 (Limited Edition) Blu-Ray/DVD
Street Date 4/10/18

All pre-orders will be shipped as soon as they are in stock. Sometimes this is 1-2 weeks early, sometimes this might be a few days after the street date.

If other in-stock items are ordered at the same time, all items will ship together. If you want your in-stock items shipped immediately, please place pre-orders separately.

All dates, artwork and features are subject to change.

Pre-orders will be charged when you place the order.

No cancellations on pre-orders.


BOUNDARY-BREAKING EARLY CRIME THRILLERS, MOB DRAMAS AND ACTION MOVIES FROM LEGENDARY CULT DIRECTOR SEIJUN SUZUKI Includes: Eight Hours of Terror (1957), The Sleeping Beast Within (1960), Smashing the 0-Line (1960), Tokyo Knights (1961), The Man with a Shotgun (1961). Available for home-viewing for the very first time ever outside of Japan, this collection of bleak crime thrillers, brash mob dramas and exuberant action movies, made across the first five years of Seijun Suzuki's career within Nikkatsu's Borderless Action (mukokuseki akushon) line, presents a heady mix that laid the ground for what was to come. The Sleeping Beast Within (1960) is a gripping crime thriller that sees a newspaper reporter's search for his girlfriend's missing father lead him into heart of the criminal underworld of Yokohama's Chinatown. Its companion piece, Smashing the 0-Line (1960), follows two reporters' descent into a scabrous demimonde of drug and human trafficking. In Eight Hours of Terror (1957), a bus making its precarious way across a winding mountain road picks up some unwelcome passengers. In Tokyo Knights (1961), a college student takes over the family business in the field of organised crime, while The Man with A Shotgun (1961) marks Suzuki's first entry into the territory of the "borderless" Japanese Western.

FEATURES:
Limited Edition Dual Format Collection
High Definition Blu-ray (1080p) and Standard Definition DVD presentations
Newly translated optional English Subtitles
Audio commentary by critic and author Jasper Sharp on Smashing the 0-Line
Tony Rayns on the Crime and Action Movies – the critic and historian discusses the background to the films, their place within Suzuki's career and the talent involved with them
Trailers
Stills gallery
Reversible sleeves featuring original and newly commissioned artwork by Graham Humphreys
60-page illustrated collector's book featuring new writing by Jasper Sharp
Featured Products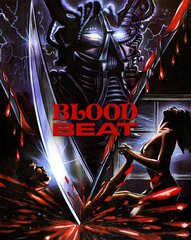 Blood Beat Blu-Ray/DVD
$21.99
Corpse Grinders Blu-Ray
$19.99