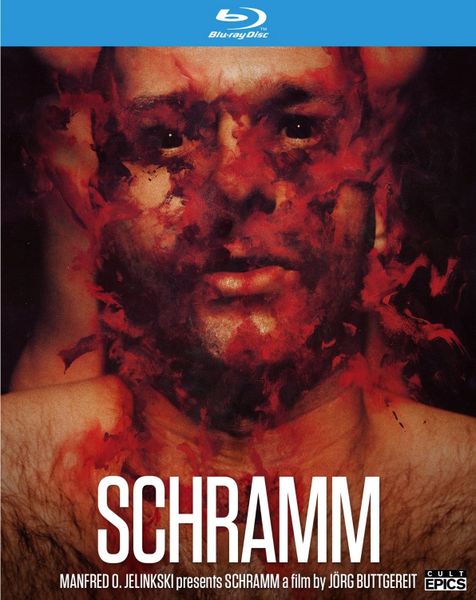 Schramm Blu-Ray
SCHRAMM The story of a deranged serial killer from the director of Nekromantik. Lothar Schramm (Florian Koemer von Gustorf) is dying, face down in a pool of his own blood. Behind his closed eyes, fractured memories repeat themselves. He runs by the sea. He lusts after the whore (Nekromantik 2's Monika M.) across the hall. He staggers through life uncertainly. He kills. Schramm is the story of the notorious Lipstick Killer Lothar Schramm's last days on earth. Revealed in a series of tightly constructed flashbacks, the film offers an unflinching look into the mind of a serial killer. Uncompromising in its depictions of violence and perversion, Schramm is a poetic masterpiece of horror guaranteed to make you squirm.
Cult Epics presents Jorg Buttgereit's last directed horror feature SCHRAMM. Uncut, Uncensored in new High Definition and with new bonus features, including the early horror short films by Jorg Buttgereit.
FEATURES:
New director's approved HD transfer (taken from the original 16mm negative)
Exclusive introduction by Jorg Buttgereit
Audio commentary by Jorg Buttgereit and writer Franz Rodenkirchen
Audio commentary 2 by actors Florian Koemer von Gustorf and Monika M.
The Making Of Schramm
Still photo gallery
JB HD trailers
Short films: Horror Heaven HD with optional audio commentary by Jorg Buttgereit
Blutige Exzesse im Fuhrerbunker (Bloody Excess In The Leaders Bunker) HD
Mein Papi (My Father)
Original motion picture soundtrack
New DTS-HD MA 5.1 Surround
Collectible new Blu-ray artwork
Featured Products
Barn Blu-Ray
$21.99
Terrifier Blu-Ray/DVD
$19.99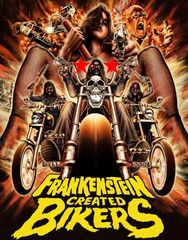 Frankenstein Created Bikers Blu-Ray