Rock N Roll High School Blu-Ray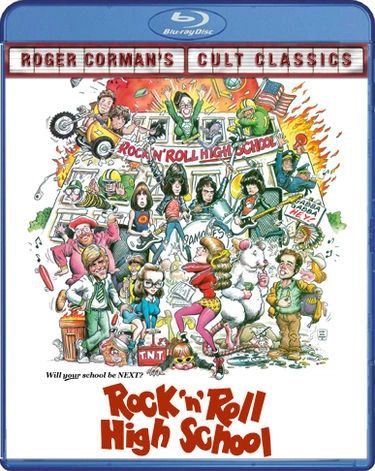 Rock N Roll High School Blu-Ray
The Wildest, Most Rockin' High School Around!

Vince Lombardi High School is the wildest, most rockin' high school around! That is, until a thug of a principal, Miss Togar, comes along and tries to make the school a totalitarian state. With the help of The Ramones, the students battle Miss Togar's iron-fisted rule and take their battle to a truly rockin' conclusion in this 1979 cult classic!
FEATURES:
Audio Commentary with Director Allan Arkush, Producer Mike Finnell and Richard Whitley
New Audio Commentary with Director Allan Arkush, P.J. Soles and Clint Howard
New Audio Commentary with Screenwriter Richard Whitley and Russ Dvonch
Back to School: A Retrospective with Interviews from Allan Arkush, Roger Corman and more
Staying After Class: A New Interview with P.J. Soles, Vincent Van Patten and Dey Young
Interview with Roger Corman Conducted by Leonard Maltin
New Interview with Director Allan Arkush Including a Look at Rare, Behind-The-Scenes Stills
Audio Outtakes from the RoxyRock 'N' Roll High School 10 BONUS - Original Radio Ads and TV Spots
Original Theatrical Trailer with Commentary by Eli Roth Courtesy of Trailersfromhell.com
And More...
Featured Products
Barn Blu-Ray
$21.99
Terrifier Blu-Ray/DVD
$19.99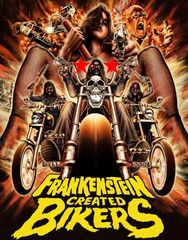 Frankenstein Created Bikers Blu-Ray