Return Of Swamp Thing Blu-Ray/DVD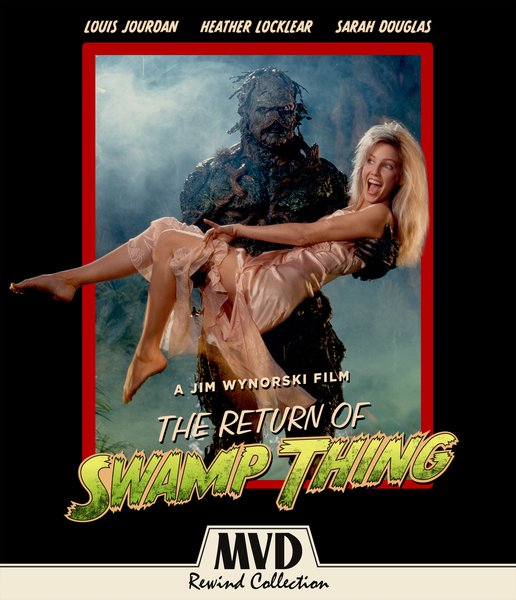 Return Of Swamp Thing Blu-Ray/DVD
Street Date 5/8/18

All pre-orders will be shipped as soon as they are in stock. Sometimes this is 1-2 weeks early, sometimes this might be a few days after the street date.

If other in-stock items are ordered at the same time, all items will ship together. If you want your in-stock items shipped immediately, please place pre-orders separately.

All dates, artwork and features are subject to change.

Pre-orders will be charged when you place the order.

No cancellations on pre-orders.


Everyone's favorite muck-encrusted plant-man falls in love with Dr. Arcane's sexy daughter and must rescue her from her father's nefarious and murderous plans. Heather Locklear stars as the vegetarian plant-lover in this superhero comic book adaptation. Also starring Louis Jourdan, Dick Durock, and Sarah Douglas. With elaborate mutant creatures designed by the legendary Carl Fullerton. Newly transferred to HD from the original film elements and available in BluRay for the first time. This is a Collector's Edition with a BluRay, a DVD, and a ton of special features, including a new commentary, a new Photo Gallery, a new video interview with the director and editor, the original Greenpeace PSA's, the entire music score, and more!
Featured Products