Puppet Master VHS Retro Big Box Blu-Ray/DVD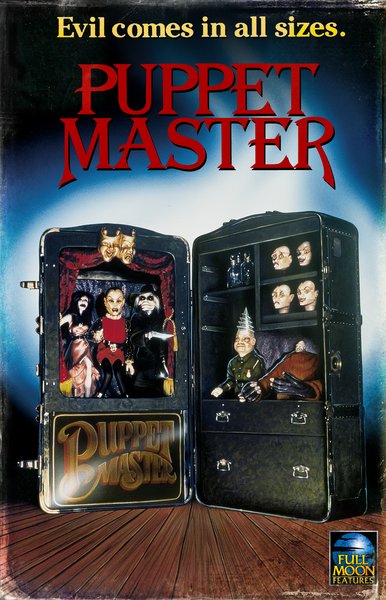 Puppet Master VHS Retro Big Box Blu-Ray/DVD
Street Date 4/10/18

All pre-orders will be shipped as soon as they are in stock. Sometimes this is 1-2 weeks early, sometimes this might be a few days after the street date.

If other in-stock items are ordered at the same time, all items will ship together. If you want your in-stock items shipped immediately, please place pre-orders separately.

All dates, artwork and features are subject to change.

Pre-orders will be charged when you place the order.

No cancellations on pre-orders.


The story of Andre Toulon and the Puppet Master saga begins... Alex Whittaker and three other gifted psychics are investigating rumors that the secret of life has been discovered by master puppeteer Andre Toulon. But the psychics quickly discover Toulon's secret of death in the form of five killer puppets-each one uniquely qualified for murder and mayhem. Tunneler has a nasty habit of boring holes in people with his drill bit head. Ms. Leech regurgitates killer leaches that suck her victims dry. Pinhead strangles his enemies with his powerful vice-like hands. Blade has a gleaming hook for one hand and a razor-sharp knife for the other. And Jester, the ruthless brains of the bunch, is absolutely merciless. Together, they're an army of skilled assassins, diabolically programmed to guard the deadly secrets of the Puppet Master.
FEATURES:
Full Moon Features Trailers
'No Strings Attached' original making of Puppet Master
Special introductory by Charles Band
Featured Products