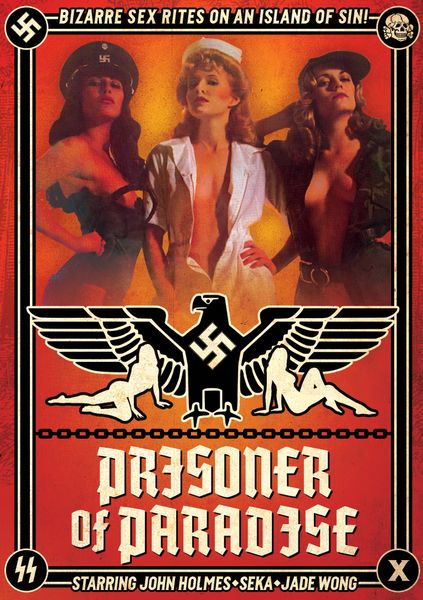 Prisoner Of Paradise DVD
In Bob Chinn's big budget mix of X rated war epic and Nazisploitation, John Holmes stars as an American G.I. who gets marooned on a tropical island after his ship is bombed. There he discovers a small Nazi outpost which has kidnapped a beautiful American nurse. Determined to save her, he slowly begins toinfiltrate the Nazi compound.
Also starring Seka, in one of her first roles, and beautiful Jade Wong, PRISONER OF PARADISE remains one ofdirector Bob Chinn's crowning achievements.
FEATURES:
Scanned in 2k from 35mm Negatives
Original theatrical trailer
Caribbean Films Promo Trailers
Featured Products