Perils Of Gwendoline In The Land Of The Yik Yak DVD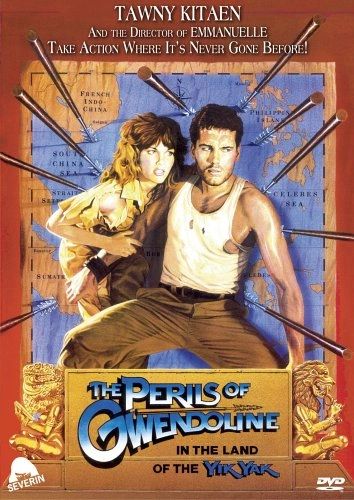 Perils Of Gwendoline In The Land Of The Yik Yak DVD
TAWNY KITAEN AND THE DIRECTOR OF EMMANUELLE TAKE ACTION WHERE IT'S NEVER GONE BEFORE!
Video vixen Tawny Kitaen (of Whitesnake videos, WITCHBOARD, and VH1's THE SURREAL LIFE fame) made her motion picture debut as the sexy adventuress who hires a gruff soldier of fortune (Brent Huff) to help find her missing father. But great perils await them on their worldwide quest, including depraved pirates, scorching deserts, steamy jungles and their own naked desires. And even if they can find the legendary lost Land Of The Yik Yak, will Gwendoline survive her final ordeal against an empire of lust-crazed warrior women?
French sex kitten Zabou co-stars in this kinky combination of INDIANA JONES and BARBARELLA, directed by the infamous Just Jaeckin (EMMANUELLE, THE STORY OF O) and based on the controversial adult comics that shocked the world!
FEATURES:
Revealing Tawny Kitaen Photospread For Frence LUI Magazine
The Last Temptation Of Just: Interview With Director Just Jaeckin
Theatrical Trailers
Featured Products
Barn Blu-Ray
$21.99
Terrifier Blu-Ray/DVD
$19.99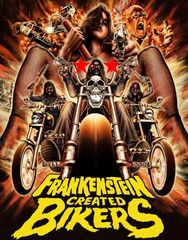 Frankenstein Created Bikers Blu-Ray