Obsession (Collector's Edition) Blu-Ray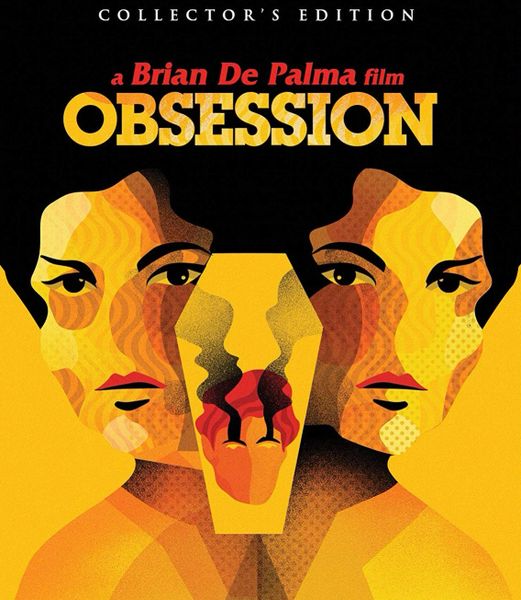 Obsession (Collector's Edition) Blu-Ray
**I apologize for the outrageous price on this title. This is not my pricing. Shout Factory is forcing retailers to sell certain titles for what they want us to sell them for. If I don't sell these for their MAP (minimum advertised pricing) prices they have threatened to not sell their titles to me. To battle this I will be giving coupon codes to anyone who orders these titles with this message to match what price I would normally sell them for. The coupon code will be good for your next purchase. I will be sending a letter with your order including the code. Thanks for supporting independent retail. **

Street Date 1/15/19

All pre-orders will be shipped as soon as they are in stock. Sometimes this is 1-2 weeks early, sometimes this might be a few days after the street date.

If other in-stock items are ordered at the same time, all items will ship together. If you want your in-stock items shipped immediately, please place pre-orders separately.

All dates, artwork and features are subject to change.

Pre-orders will be charged when you place the order.

No cancellations on pre-orders.


This riveting mystery/thriller by Brian De Palma (Raising Cain, Carrie) will leave you breathless. A tenth wedding anniversary celebration ends tragically when Michael Courtland (Cliff Robertson, Charly) discovers that his wife (Geneviève Bujold, Dead Ringers) and 9-year-old daughter have been kidnapped. When an attempt to thwart the captors goes awry, Courtland's wife and daughter are never recovered. Several years later, while vacationing in Florence, Courtland falls in love with a young woman who is an exact double of his dead wife. On the eve of their wedding, the woman disappears and Courtland finds a ransom note ... a duplicate of the one found several years earlier.
Featured Products