Never Take Candy From A Stranger / Scream Of Fear Blu-Ray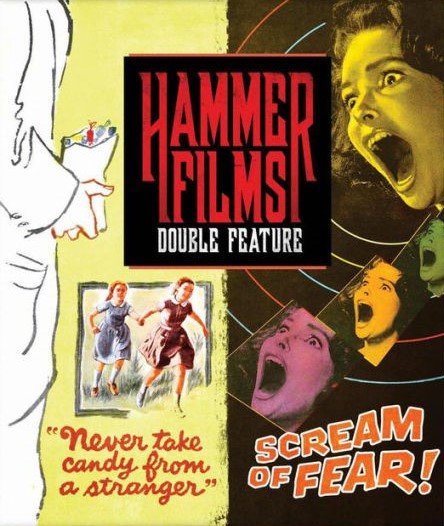 Never Take Candy From A Stranger / Scream Of Fear Blu-Ray
Street Date 3/6/18

All pre-orders will be shipped as soon as they are in stock. Sometimes this is 1-2 weeks early, sometimes this might be a few days after the street date.

If other in-stock items are ordered at the same time, all items will ship together. If you want your in-stock items shipped immediately, please place pre-orders separately.

All dates, artwork and features are subject to change.

Pre-orders will be charged when you place the order.

No cancellations on pre-orders.


Never Take Candy From a Stranger - (1960) - B&W - Not Rated Gwen Watford, Patrick Allen, Felix Aylmer, Niall MacGinnis
A serious and horrifying chiller about a small town terrorized by an elderly child molester luring young girls into his mansion with sweets, but no official will stop the perverse man because of his powerful family until it's too late.


Scream of Fear - (1961) B&W Not Rated - Susan Strasberg, Ronald Lewis, Ann Todd, Christopher Lee, John Serret, Leonard Sachs
A young wheelchair-bound woman returns to her father's estate to find he's away on business, but she keeps seeing his dead body in various places. Her stepmother and other house guests employ a plan to drive her insane and take her inheritance.
Featured Products