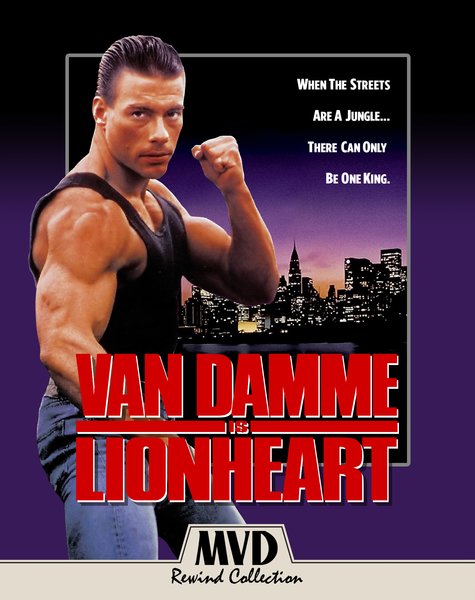 Lionheart Blu-Ray/DVD
Street Date 6/12/18

All pre-orders will be shipped as soon as they are in stock. Sometimes this is 1-2 weeks early, sometimes this might be a few days after the street date.

If other in-stock items are ordered at the same time, all items will ship together. If you want your in-stock items shipped immediately, please place pre-orders separately.

All dates, artwork and features are subject to change.

Pre-orders will be charged when you place the order.

No cancellations on pre-orders.

Jean-Claude Van Damme (Black Eagle, Hard Target) stars as a soldier drawn into the world of modern-day gladiators fighting for the amusement of the rich in this fast moving action thriller co-written by Van Damme himself!
Upon receiving news that his brother in Los Angeles is seriously injured, Lyon Gaultier (Van Damme) Deserts the French Foreign Legion from a remote outpost in North Africa. Fleeing from two of the Legion's security force who have orders to bring him back at any cost, Lyon reluctantly turns to the illegal, bare-knuckles underground fighting circuit to raise the money he needs to help his brother's family.
From legendary action director Sheldon Lettich (Double Impact, Bloodsport), this riveting action adventure also stars Harrison Page (Bad Ass), Brian Thompson (The Terminator), Ashley Johnson (The Help) and a cameo appearance by Jeff Speakman (The Perfect Weapon) and combines the raw power and charisma of Van Damme with the exciting world of no-holds-barred street fighting.

FEATURES:
High Definition Blu-ray (1080p) and Standard Definition DVD presentations of the main feature
Original 2.0 Stereo Audio (Uncompressed PCM on the Blu-ray) and Dolby Digital 5.1
Audio commentary by Sheldon Lettich & Harrison Page
NEW - 'The Story of 'Lionheart'' (HD) (All new documentary featuring interviews with cast and crew including JEAN-CLAUDE VAN DAMME)
NEW - 'Inside 'Lionheart' with the Filmmakers and Cast' (HD) (Featuring interviews with cast and crew including JEAN-CLAUDE VAN DAMME)
NEW - ''Lionheart': Behind the Fights' (HD) (Featuring interviews with cast and crew including JEAN-CLAUDE VAN DAMME)
'Making of' featurette (8:53) (SD)
Interview with Sheldon Lettich (25:52) (SD)
Interview with Harrison Page (13:05) (SD)
'Behind the Scenes of the Audio Commentary' featurette (5:40) (SD)
Original Theatrical Trailer (SD)
Collectible Mini Poster
Featured Products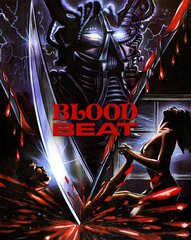 Blood Beat Blu-Ray/DVD
$21.99
Corpse Grinders Blu-Ray
$19.99