Laserblast VHS Retro Big Box Blu-Ray/DVD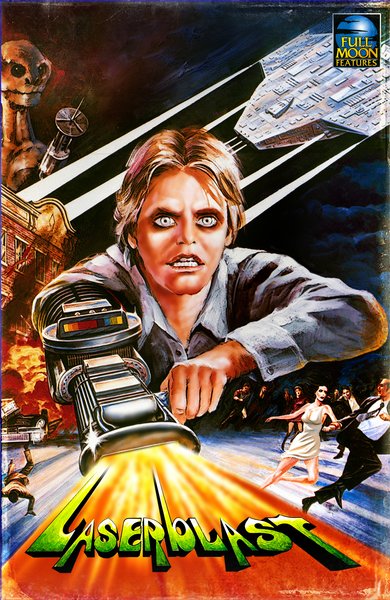 Laserblast VHS Retro Big Box Blu-Ray/DVD
Street Date 8/14/18

All pre-orders will be shipped as soon as they are in stock. Sometimes this is 1-2 weeks early, sometimes this might be a few days after the street date.

If other in-stock items are ordered at the same time, all items will ship together. If you want your in-stock items shipped immediately, please place pre-orders separately.

All dates, artwork and features are subject to change.

Pre-orders will be charged when you place the order.

No cancellations on pre-orders.

Prepare to Get BLASTED...Full Moon's Vintage VHS Collection series continues with the immortal 1978 science fiction classic Laserblast, a high-concept, completely crazy cult flick that will fry your mind in any format! Happy go-lucky Billy Duncan discovers an otherworldly laser gun in the southern California desert,making him the target of a pair of aliens (rendered in stop-motion by the late, great David Allen) who had recently executed its previous owner. As Billy revels in the power of the weapon, he begins to change, his skin taking on a green hue and his mind becoming more and more malevolent. As the tainted teen becomes more powerful and lethal, it's up to the local authorities and the aliens to stop him before he blasts his way to oblivion! Laserblast co-stars the legendary Roddy McDowall (Planet of the Apes, Fright Night) and Keenan Wynn (Kiss Me Kate, Clonus) and marks the first appearance of nerd icon Eddie Deezan. It also boasts the first feature-length score by Joel Goldsmith (son of composer Jerry Goldsmith) and Full Moon's in-house Maestro Richard Band.

FEATURES:
New commentary by director Charles Band and composer Richard Band
Remastered Blu-ray

Special Edition DVD

Laserblast Alien Figurine in Collectible Blister Pack

Featured Products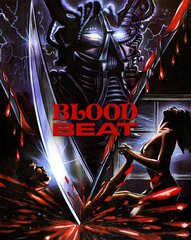 Blood Beat Blu-Ray/DVD
$21.99
Corpse Grinders Blu-Ray
$19.99