Jack Frost Blu-Ray/DVD (Standard Edition)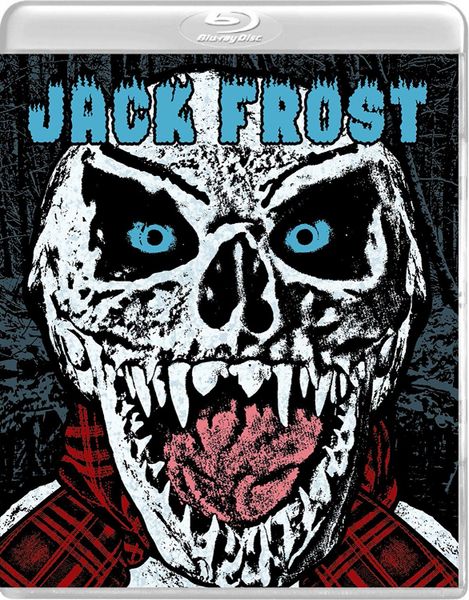 Jack Frost Blu-Ray/DVD (Standard Edition)
On his way to be executed, the vehicle containing notorious serial killer Jack Frost collides with a hazardous chemical truck, turning Jack into a snow covered mutant and unleashing him on the unsuspecting town of Snomonton, 'The Snowman Capitol of the Midwest'. Jack immediately takes advantage of his newfound freedom and blizzardy abilities to seek revenge on the bungling Sheriff, played by
Christopher Allport
(
TO LIVE AND DIE IN L.A.
), that accidentally ended his cross-country killing spree. On his way to the Sheriff, Jack terrorizes the snow-man themed town and murders its residents in a variety of winterized ways. Can the residents of Snomonton fight back against the psychopath snowman from Hell or will they all end up in a snow-covered grave?
Co-starring the beautiful Shannon Elizabeth (AMERICAN PIE) in one of her most infamous and revealing roles, and featuring colorful cinematography by Dean Lent (BORDER RADIO), director Michael Cooney's staple of video stores and late night TV, is a gleefully gory horror comedy and is coming to Blu-ray for the first time, fully restored in 2k from Vinegar Syndrome.
FEATURES:
Scanned and restored in 2k from 35mm vault elements
Commentary track with Director Michael Cooney
Video introduction from Director Michael Cooney
Video interview with Lead Actor Scott MacDonald
Video interview with Director of Photography Dean Lent
5.1 DTS-HD Surround Sound
Cover artwork by Chris Garofalo
Reversible cover art
English SHD Subtitles
Featured Products
Barn Blu-Ray
$21.99
Terrifier Blu-Ray/DVD
$19.99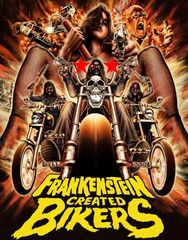 Frankenstein Created Bikers Blu-Ray