House On The Edge Of The Park / Last House On Massacre STreet Blu-Ray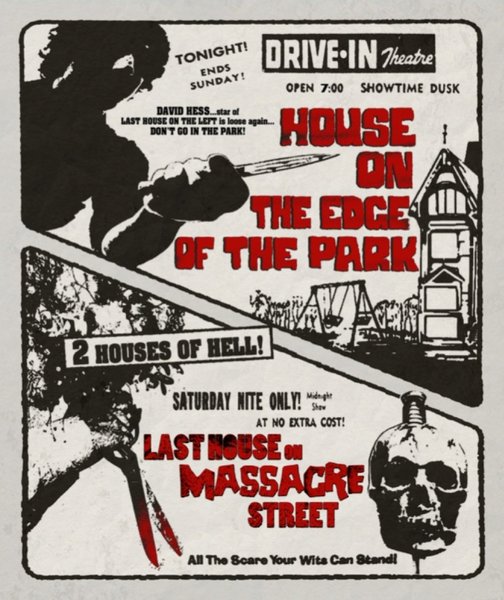 House On The Edge Of The Park / Last House On Massacre STreet Blu-Ray
Street Date 3/6/18

All pre-orders will be shipped as soon as they are in stock. Sometimes this is 1-2 weeks early, sometimes this might be a few days after the street date.

If other in-stock items are ordered at the same time, all items will ship together. If you want your in-stock items shipped immediately, please place pre-orders separately.

All dates, artwork and features are subject to change.

Pre-orders will be charged when you place the order.

No cancellations on pre-orders.


Delivers shocks to the maximum... pushes the limits of acceptability! The 70s drive-in retrospect continues with 2 more Houses of Hell! The box office opens at 7 o' clock. Our first feature LAST HOUSE ON MASSACRE STREET (1973) starts at dusk, followed by our main feature HOUSE ON THE EDGE OF THE PARK (1980). The slice of Italian exploitation starring David Hess (Last House on the Left) and directed by Ruggero Deodato (Cannibal Holocaust) is a cut above the rest. Watch in drive-in mode to enjoy the full nostalgic experience in shocking HD!


Featured Products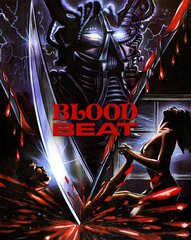 Blood Beat Blu-Ray/DVD
$21.99
Corpse Grinders Blu-Ray
$19.99