Hot For Teacher 1970's 3 Film Collection DVD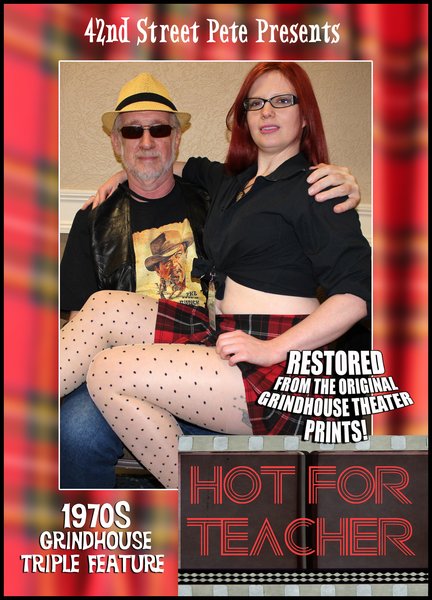 Hot For Teacher 1970's 3 Film Collection DVD
Street Date 7/10/18

All pre-orders will be shipped as soon as they are in stock. Sometimes this is 1-2 weeks early, sometimes this might be a few days after the street date.

If other in-stock items are ordered at the same time, all items will ship together. If you want your in-stock items shipped immediately, please place pre-orders separately.

All dates, artwork and features are subject to change.

Pre-orders will be charged when you place the order.

No cancellations on pre-orders.


Three Rare Grindhouse Films from The Deuce! Hand-picked by 42nd Street Pete, this three-film collection includes rare vintage smut films previously screened in the '70s in grindhouse theaters like those of the infamous section of NYC's 42nd street, The Deuce. Sourced from the original theater film prints, and now available for the first time for your home theater! Includes intro by 42nd Street Pete and all-new bonus loop from DangerousGinger.com

Class of 69 (1970)

Our lead tells her husband that she ran into an old friend, Brenda at her High School Reunion. In flashbacks, Brenda shoots pool and tells of her sexual adventures while under the influence of pot, LSD, and more! As the stories get wilder, the husband is getting hornier which starts their own in-bed party!

Once and for All (1977)

Bill (Alan Marlow) is the football hero, Sue (Cedar Houston) is the cheerleader who is "saving herself" for when she marries Bill. Meanwhile, Chuckie just got seduced by new teacher, Mrs. Evans (played by NYC porn legend Ultramax). Chuckie's not alone. Mrs. Evans teaches sweet Sue some cheerleader moves and a lot more! Corrupt by her new-found skills, Sue decides she's going all the way with not just Bill but with the entire football team!

After School Exams (1973)

Penthouse Pet Brigitte Maier heads up this early seventies steamer involving a recording studio, a funk band and all the sex, drugs and rock and roll you'd expect in the sick, sick Seventies!

Bonus Loop - 4nd Street Pete introduces a tantalizing clip of his friend Ginger from DangerousGinger.com
Featured Products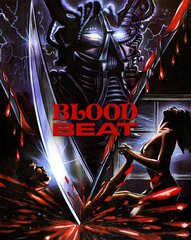 Blood Beat Blu-Ray/DVD
$21.99
Corpse Grinders Blu-Ray
$19.99