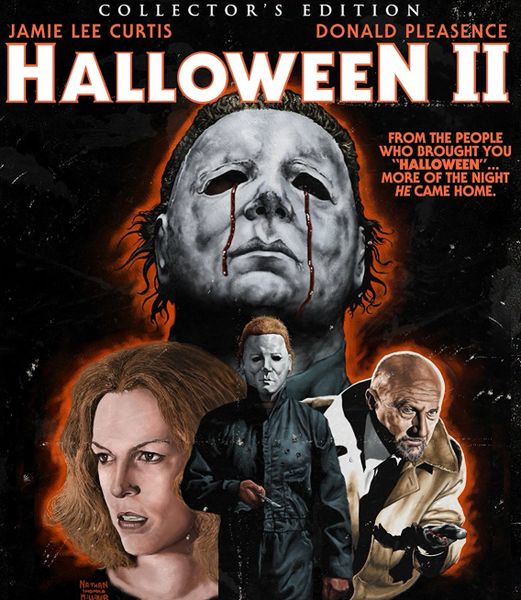 Halloween II Blu-Ray
Picking up exactly where the first film left off, Halloween II follows the same ill-fated characters as they once again encounter the knife-wielding maniac they thought they had left for dead. It seems the inhuman Michael Myers is still very much alive and out for more revenge as he stalks the deserted halls of the Haddonfield Memorial Hospital. As he gets closer to his main target, Dr. Loomis (Donald Pleasence) discovers the chilling mystery behind the crazed psychopath's actions.

Written by John Carpenter and Debra Hill, Halloween II is a spine-tingling dark ride into the scariest night of the year.
FEATURES:
The Theatrical Version and the Television Cut with added footage not seen in the theatrical version
Audio commentary with director Rick Rosenthal and actor Leo Rossi
Audio commentary with stunt co-ordinator/actor Dick Warlock
The Nightmare Isn't Over: The Making Of Halloween II featuring interviews with director Rick Rosenthal, actor/stunt coordinator Dick Warlock, director of photography Dean Cundey, filmmaker Tommy Lee Wallace, actors Lance Guest, Leo Rossi and others
Horror's Hallowed Grounds: The Locations of Halloween II - Host Sean Clark revisits the original shooting locations of the film
Deleted Scenes with Optional Audio Commentary from director Rick Rosenthal
Alternate Ending with Optional Audio Commentary from director Rick Rosenthal
Theatrical Trailer
TV and Radio Spots
Still Gallery
Featured Products
Barn Blu-Ray
$21.99
Terrifier Blu-Ray/DVD
$19.99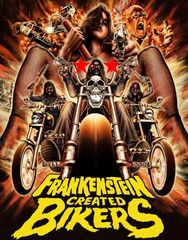 Frankenstein Created Bikers Blu-Ray