Godmonster Of Indian Flats Blu-Ray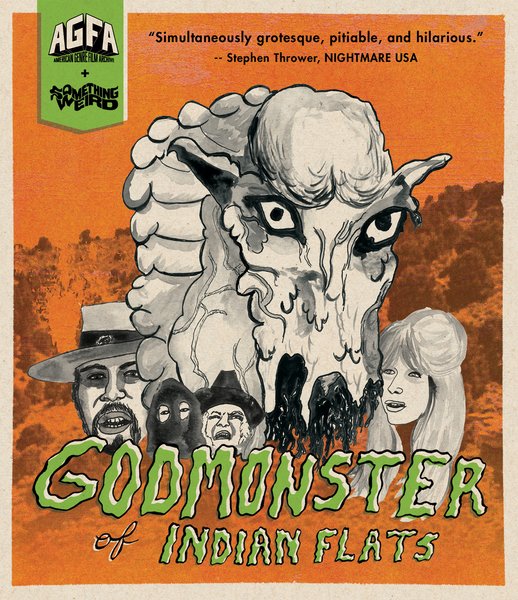 Godmonster Of Indian Flats Blu-Ray
Street Date 7/10/18

All pre-orders will be shipped as soon as they are in stock. Sometimes this is 1-2 weeks early, sometimes this might be a few days after the street date.

If other in-stock items are ordered at the same time, all items will ship together. If you want your in-stock items shipped immediately, please place pre-orders separately.

All dates, artwork and features are subject to change.

Pre-orders will be charged when you place the order.

No cancellations on pre-orders.


Just when you thought it was safe to go back to the petting zoo, you meet . . . GODMONSTER OF INDIAN FLATS! Written and directed by infamous outsider artist Fredric C. Hobbs (ALABAMA'S GHOST), this is the story of an eight-foot-tall toxic sheep monster that blows up gas stations, smashes crooked politicians, and terrorizes stoners! From the surreal "wild west" locations to the outrageous monster effects, GODMONSTER OF INDIAN FLATS is easily the most berserk, out-of-control, and inexplicably deranged creature feature in the history of forever. This includes the scene where the Godmonster crashes a children's picnic. In the words of legendary filmmaker Frank Henenlotter, "Get the straight jackets ready!"
FEATURES:
New 4K transfer from the only surviving 35mm theatrical print!
Rampaging monster trailers from the AGFA vaults!
Berserker shorts from the Something Weird vaults!
Bonus Movie: THE LEGEND OF BIGFOOT (1975), a new 2K scan from an original theatrical print!
Reversible cover art with illustration by Shana Cleveland!
Featured Products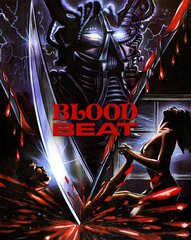 Blood Beat Blu-Ray/DVD
$21.99
Corpse Grinders Blu-Ray
$19.99