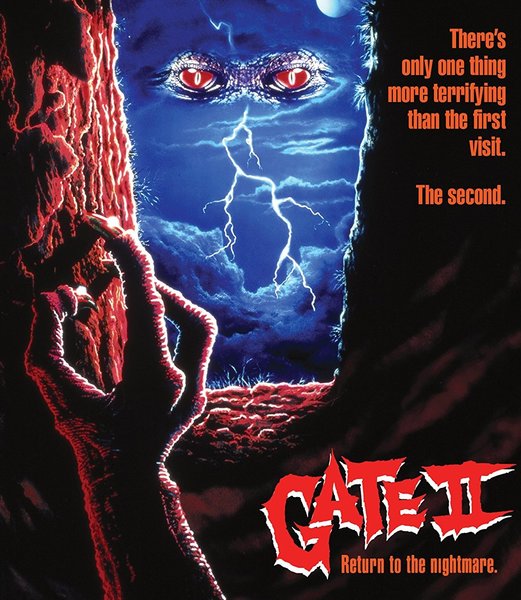 Gate II Blu-Ray
Street Date 2/20/18

All pre-orders will be shipped as soon as they are in stock. Sometimes this is 1-2 weeks early, sometimes this might be a few days after the street date.

If other in-stock items are ordered at the same time, all items will ship together. If you want your in-stock items shipped immediately, please place pre-orders separately.

All dates, artwork and features are subject to change.

Pre-orders will be charged when you place the order.

No cancellations on pre-orders.


Not all minions are cute and cuddly …
This supercharged sequel to the horror classic The Gate comes alive with unearthly creatures, heart-stopping action and incredible special effects.
Gate II picks up again with Terry, the teenage sorcerer who summons beings from the other side whose powers can be used to grant any wish. Unfortunately, before the Gate closes again, a "minion" – a tiny disciple of Satan himself – manages to slip through to our dimension. When the creature is kidnapped – all hell breaks loose.
Featured Products