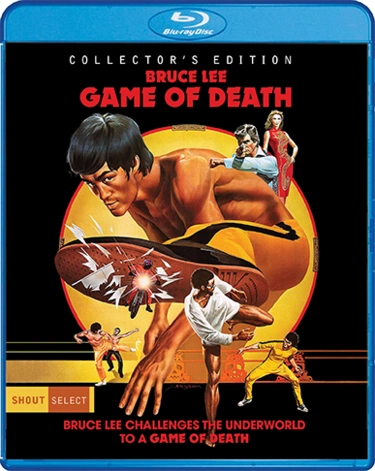 Game Of Death Blu-Ray
NEW 4K SCAN AND RESTORATION FROM THE NEGATIVE! TWO DIFFERENT CUTS!
Billy Lo (Bruce Lee) is a young kung fu star with a promising career. As the leader of a syndicate known for its exploitation of entertainers, Dr. Land (Dean Jagger) jumps at the chance to capitalize on Billy's status and that of his singer girlfriend (Coleen Camp). Refusing to sign with Land, Billy's marital arts mastery is put to the test when he is brutally harassed by Land's men. In a stunning showdown, Billy must take on a group of martial arts masters in the final showdown. Tragically, Bruce Lee passed away during the production of the film. See this martial arts legend in his last role!
US Version (Rated R, 100 min.)
Mandarin/Cantonese Version (Not Rated, 90 min.)
FEATURES:

DISC ONE: The U.S. Version (100 min.)
NEW 4K Transfer From The Internegative
Audio Commentary With Asian Film Expert Mike Leeder
Game Of Death RevisitedGame Of Death Locations
Outtake Montage
Deleted Scenes
Alternate Opening And Ending
Bloopers
Theatrical Trailers
Still Gallery
Japanese Print In HD
DISC TWO: The Mandarin/Cantonese Version (90 min.)
NEW 4K Transfer From The Internegative
NEW Trailer Gallery
Featured Products
Barn Blu-Ray
$21.99
Terrifier Blu-Ray/DVD
$19.99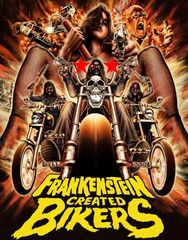 Frankenstein Created Bikers Blu-Ray