Executioner Part II / Frozen Scream DVD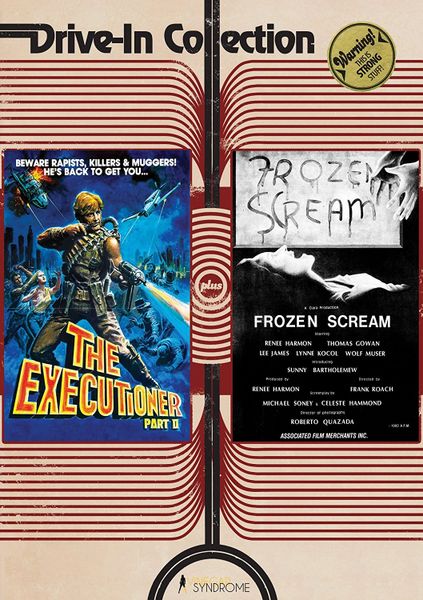 Executioner Part II / Frozen Scream DVD
THE EXECUTIONER PART II (1984)
Someone is killing off LA's most vicious criminals and the police are powerless to do anything about it. As the commissioner (Aldo Ray) enlists the help of his top lieutenant, Roger (Chris Mitchum), to solve the case, Roger begins to suspect that the mysterious Executioner might be his old friend from Vietnam. Outrageous, absurd, and unflinchingly bizarre, Director James Bryan and Producer/Writer/Co-star Renee Harmon's EXECUTIONER PART II is one of the most head scratching pieces of independent cinema to emerge from the 1980s.
FROZEN SCREAM (1980)

People are being murdered in grisly ways and being implanted with devices that turn them into homicidal zombies. A young woman, who witnessed a killing and now might know too much, is cared for by the strange Doctor Stanhope (Renee Harmon), but the good doctor might be more involved with the bloody goings on than she appears. Directed by Frank Roach (Nomad Riders), FROZEN SCREAM is a fever dream of bizarre dubbing, cheap gore effects and hypodermic needles.
FEATURES:
Region Free

1.85:1 OAR
Restored in 2k from 35mm & 16mm negatives
Theatrical trailer for THE EXECUTIONER, PART II
Interview w/ Director James Bryan
Featured Products
Barn Blu-Ray
$21.99
Terrifier Blu-Ray/DVD
$19.99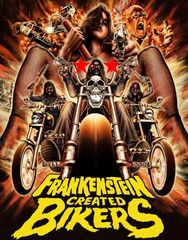 Frankenstein Created Bikers Blu-Ray