Everything Is Terrible! Legends (3-Disc) DVD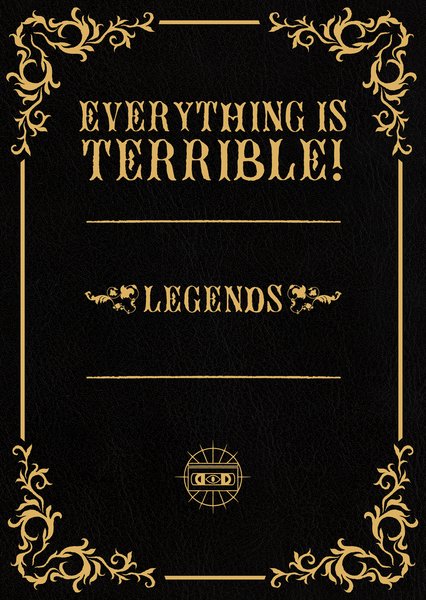 Everything Is Terrible! Legends (3-Disc) DVD
Street Date 6/12/18

All pre-orders will be shipped as soon as they are in stock. Sometimes this is 1-2 weeks early, sometimes this might be a few days after the street date.

If other in-stock items are ordered at the same time, all items will ship together. If you want your in-stock items shipped immediately, please place pre-orders separately.

All dates, artwork and features are subject to change.

Pre-orders will be charged when you place the order.

No cancellations on pre-orders.


The Legends collection is a culmination of the first seven (of 777) years of work from Everything Is Terrible! These mindfreaks have taken thousands of forgotten VHS tapes, chewed them up, and spit them back to their young via daily website postings. This 3-disc collection is 12 hours of the best of EIT! including many that have been banned from the web!
Featured Products