Enter The Devil (Limited Edition Collector's Edition) Blu-Ray/DVD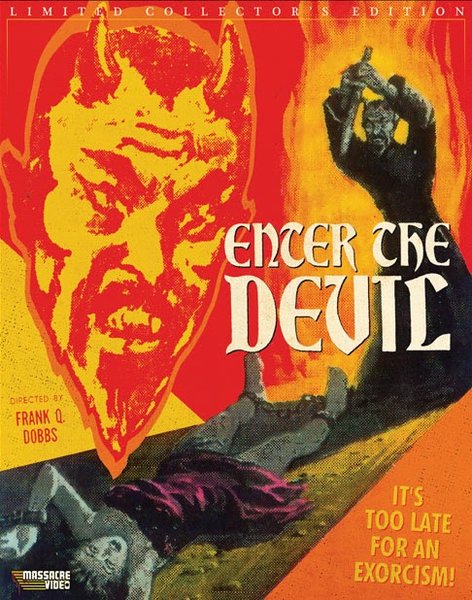 Enter The Devil (Limited Edition Collector's Edition) Blu-Ray/DVD
Street Date 5/8/18

All pre-orders will be shipped as soon as they are in stock. Sometimes this is 1-2 weeks early, sometimes this might be a few days after the street date.

If other in-stock items are ordered at the same time, all items will ship together. If you want your in-stock items shipped immediately, please place pre-orders separately.

All dates, artwork and features are subject to change.

Pre-orders will be charged when you place the order.

No cancellations on pre-orders.


Following the mysterious disappearances of several travelers in a rural part of southern Texas, a detective and a scientist from a nearby city are sent to investigate. Made to immediately feel unwanted by the locals, they soon discover the remains of one of the missing, but in doing so begin to sense that something sinister is afoot in the desolate community they've entered. Determined to uncover the truth, the duo quickly find themselves faced with an unimaginable evil; a terror linked to Satan himself!
Massacre Video proudly presents the Blu-ray debut of Frank Q. Dobbs' low budget regional chiller, ENTER THE DEVIL (aka DISCIPLE OF DEATH), newly restored from a recently discovered inter-negative.
FEATURES:
Limited Edition Slipcover
2k Master from original 35mm Inter-negative element
English Captions
SIZZLING BONUS FEATURE: Frank Q. Dobbs' CALIFORNIA CONNECTION (THE EROTIC ADVENTURES OF PETERE GALORE)
Video Nasty Scholar, Kim Newman talks ENTER THE DEVIL
Extensive still gallery
Trailers for other Massacre Video releases
Featured Products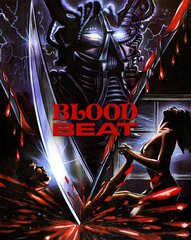 Blood Beat Blu-Ray/DVD
$21.99
Corpse Grinders Blu-Ray
$19.99