Emanuelle And The Last Cannibals (Limited Edition Slipcover) Blu-Ray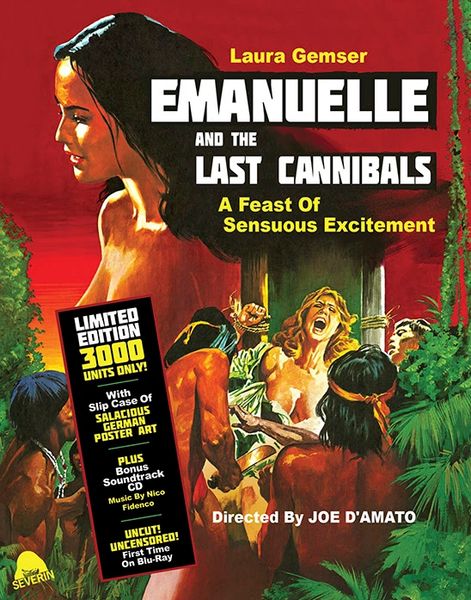 Emanuelle And The Last Cannibals (Limited Edition Slipcover) Blu-Ray
In 1977, infamous filth auteur Joe D'Amato (BEYOND THE DARKNESS, ANTRHOPOPHAGUS) combined the insane extremes of eroticism and cannibalism for the most groin-grinding, gut-munching, gore-spewing EuroSleaze saga of them all: When journalist Emanuelle (the ever-luscious Laura Gemser of BLACK EMANUELLE fame) discovers evidence of an extinct cannibal tribe in a Manhattan mental hospital, her investigation will take her to the Amazon jungle for an orgy of carnage that SexGoreMutants calls "...feral, demented and nasty. And in exploitation terms, that's entertainment!"
Gabriele Tinti (EMANUELLE IN AMERICA), Monica Zanchi (SISTER EMANUELLE) and Donald O'Brien
(DOCTOR BUTCHER, M.D.) co-star in "the flesh & fear masterpiece from the late great splatter genius" (DVD Beaver) released to '80s grindhouses as TRAP THEM AND KILL THEM and now scanned in 2k from original vault elements.
FEATURES:
The World of Nico Fidenco - An interview with composer Nico Fidenco
A Nun Among the Cannibals - An interview with actress Annamaria Clementi
Dr. O'Brien MD - An interview with actor Donald O'Brien
From Switzerland to Mato Grosso - An Interview with actress Monika Zanchi
I Am Your Black Queen - Laura Gemser archive audio interview
Featured Products
Barn Blu-Ray
$21.99
Terrifier Blu-Ray/DVD
$19.99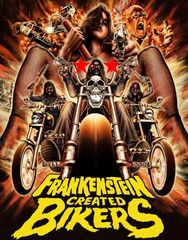 Frankenstein Created Bikers Blu-Ray