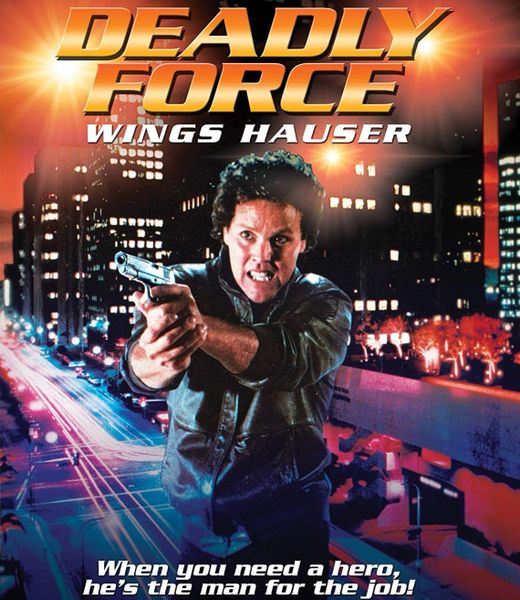 Deadly Force Blu-Ray
Street Date 1/29/19

All pre-orders will be shipped as soon as they are in stock. Sometimes this is 1-2 weeks early, sometimes this might be a few days after the street date.

If other in-stock items are ordered at the same time, all items will ship together. If you want your in-stock items shipped immediately, please place pre-orders separately.

All dates, artwork and features are subject to change.

Pre-orders will be charged when you place the order.

No cancellations on pre-orders.


The X-killer is too insane to be caught. But one ex-cop is just crazy enough to try.
Los Angeles is in the clutches of terror as a killer stalks the streets. Seventeen people have died and the only clue is an "X" carved in the forehead of each victim. Enter Stoney Cooper (Wings Hauser), a former police-officer-turned-private-detective. He's super-tough, rebellious, and angry and vows to bring the psychopath responsible for the "X-murders" to justice.
When innocent people are at risk ... when the police are powerless ... when nothing else will do ... your only recourse is Deadly Force.
Featured Products