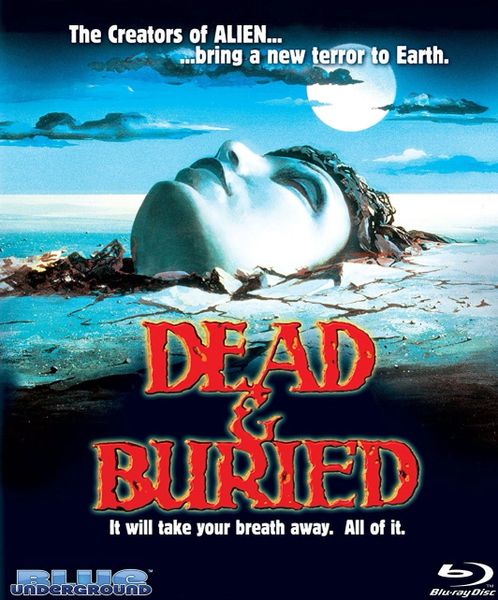 Dead And Buried Blu-Ray
The Creators Of ALIEN Bring A New Terror To Earth Something very strange is happening in the quiet coastal village of Potters Bluff, where tourists and transients are warmly welcomed... then brutally murdered. But even more shocking is when these slain strangers suddenly reappear as normal, friendly citizens around town. Now the local sheriff (James Farentino of THE FINAL COUNTDOWN) and an eccentric mortician (Oscar winner Jack Albertson in his final feature film appearance) must uncover the horrific secret of a community where some terrifying traditions are alive and well... and no one is ever really DEAD & BURIED.
Robert Englund (A NIGHTMARE ON ELM STREET) co-stars in this genuinely chilling horror hit written by Ronald Shusett and Dan O'Bannon (ALIEN), directed by Gary A. Sherman (RAW MEAT), and featuring ultra-grisly gore effects by Oscar winner Stan Winston (ALIENS, TERMINATOR 2). DEAD & BURIED is now presented in eye-popping High Definition, completely uncut and uncensored, and loaded with revealing Extras.
FEATURES:
Audio Commentary #1 with Director Gary A. Sherman
Audio Commentary #2 with Co-Writer/Co-Producer Ronald Shusett and Actress Linda Turley
Audio Commentary #3 with Cinematographer Steve Poster
Stan Winston's Dead & Buried EFX
Robert Englund: An Early Work of Horror
Dan O'Bannon: Crafting Fear
Theatrical Trailers
Featured Products
Barn Blu-Ray
$21.99
Terrifier Blu-Ray/DVD
$19.99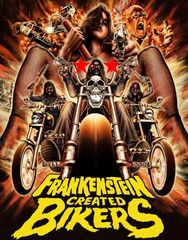 Frankenstein Created Bikers Blu-Ray