Cobra (Collector's Edition) Blu-Ray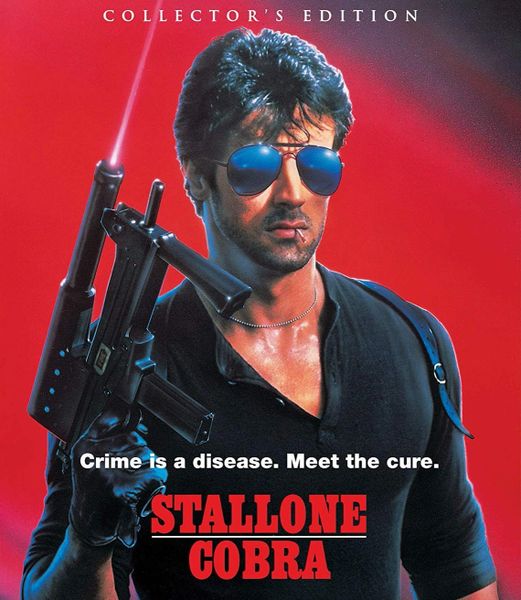 Cobra (Collector's Edition) Blu-Ray
Street Date 1/22/19

All pre-orders will be shipped as soon as they are in stock. Sometimes this is 1-2 weeks early, sometimes this might be a few days after the street date.

If other in-stock items are ordered at the same time, all items will ship together. If you want your in-stock items shipped immediately, please place pre-orders separately.

All dates, artwork and features are subject to change.

Pre-orders will be charged when you place the order.

No cancellations on pre-orders.


Lt. Cobretti (Sylvester Stallone) is a one-man assault team whose laser-mount submachine gun and pearl-handled Colt .45 spit pure crime-stopping venom! Director George P. Cosmatos (Rambo: First Blood Part II, Tombstone) teams up again with Stallone for this thriller pitting Cobretti against a merciless serial killer. The trail leads to not one murderer but also an army of psychos bent on slashing their way to a "New Order" – and killing a witness (Brigitte Nielsen) along the way. Fortunately, her protector is Cobra, a man who delivers vigilante justice like no other!
Featured Products