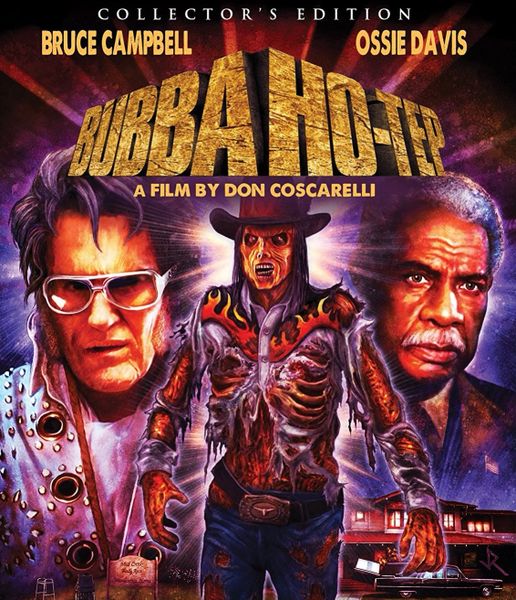 Bubba Ho-Tep Blu-Ray
Bruce Campbell (Army of Darkness) "gives his greatest and most entertaining performance to date" (Premiere) as an aging and cantankerous "Elvis" in this "zinger-filled crowd-pleaser" (The Hollywood Reporter) from writer-director Don Coscarelli (Phantasm, John Dies At The End)! When mysterious deaths plague a Texas retirement home, it's up to its most sequined senior citizen to take on a 3,000-year-old Egyptian mummy with a penchant for cowboy boots, bathroom graffiti and sucking the souls from the barely living!
FEATURES:
NEW Audio Commentary With Author Joe R. Lansdale
NEW All Is Well – An Interview With Writer/Director Don Coscarelli
NEW The King Lives! – An Interview With Star Bruce Campbell
NEW Mummies And Make-up – An Interview With Special Effects Artist Robert Kurtzman
Audio Commentary By Don Coscarelli And Bruce Campbell
Audio Commentary By "The King"
Deleted Scenes With Optional Commentary By Don Coscarelli And Bruce Campbell
"The Making Of Bubba Ho-Tep" Featurette
"To Make A Mummy" Make-up And Effects Featurette
"Fit For A King" Elvis Costuming Featurette
"Rock Like An Egyptian" Featurette About The Music Of Bubba Ho-Tep
Joe R. Lansdale Reads From Bubba Ho-Tep
Archival Bruce Campbell Interviews
Music Video
Theatrical Trailer
TV Spot
Still Gallery
Featured Products
Barn Blu-Ray
$21.99
Terrifier Blu-Ray/DVD
$19.99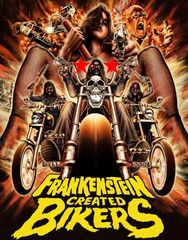 Frankenstein Created Bikers Blu-Ray