Black Shampoo Blu-Ray/DVD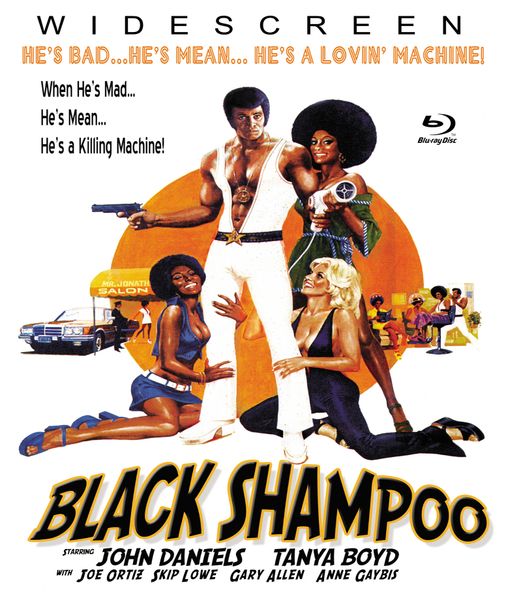 Black Shampoo Blu-Ray/DVD
Street Date 1/22/19

All pre-orders will be shipped as soon as they are in stock. Sometimes this is 1-2 weeks early, sometimes this might be a few days after the street date.

If other in-stock items are ordered at the same time, all items will ship together. If you want your in-stock items shipped immediately, please place pre-orders separately.

All dates, artwork and features are subject to change.

Pre-orders will be charged when you place the order.

No cancellations on pre-orders.


John Daniels stars as Jonathan Knight, the owner of "Mr. Jonathans," the most successful hair salon for women on the Sunset Strip. Jonathan is tall, muscular, black and ballsy. His reputation as a lover has become so awesome that he is sought after almost as much in that capacity as in his experience as a hair stylist. Everything is cool for Jonathan until he messes with the mob in an effort to protect his young attractive receptionist from her former boss. Action explodes when the "lovin' machine" becomes the "killing machine". Jonathan, equipped with chainsaw in hand, gets down on the vicious mob gang.
Featured Products