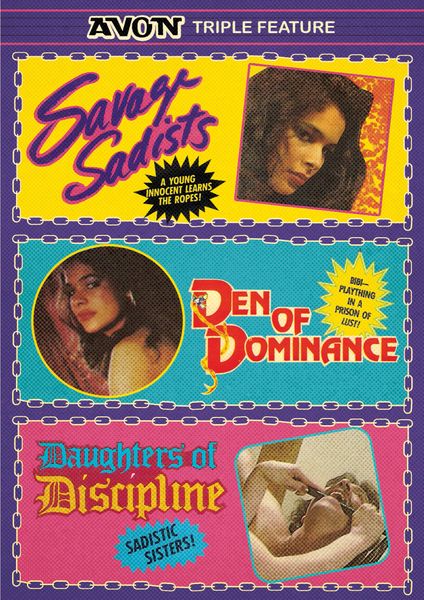 Avon Triple Feature DVD
Avon Productions was the demented studio behind some of the roughest and most extreme films to come out of New York's underground. Their in-house director, the notorious Phil Prince, crafted the craziest and most unsettling of their filmic output and here, for the first time on DVD, three of his early films are presented newly restored from rare 16mm vault materials.
In SAVAGE SADISTS, a duo of hoodlums hold a pornographer and his wife hostage, forcing them into acts of debauchery. Then, in DEN OF DOMINANCE, an unsuspecting man visits a sleazy Times Square watering hole only to discover to his horror (and delight) that the bar is actually a front for a grungy S&M club! Finally, in DAUGHTERS OF DISCIPLINE, two lusty young women discover a hidden collection of bondage magazines in their parents bedroom. However, their illicit pleasures are quickly interrupted when the parents return home early and decide to punish their daughters for their transgressions.
FEATURES:
Scanned and restored in 2k from ultra-rare 16mm archival elements
Featured Products
Barn Blu-Ray
$21.99
Terrifier Blu-Ray/DVD
$19.99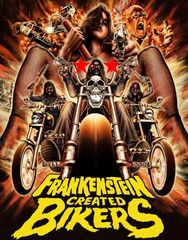 Frankenstein Created Bikers Blu-Ray