Adventures Of Buckaroo Banzai Across The 8th Dimension Blu-Ray Steelbook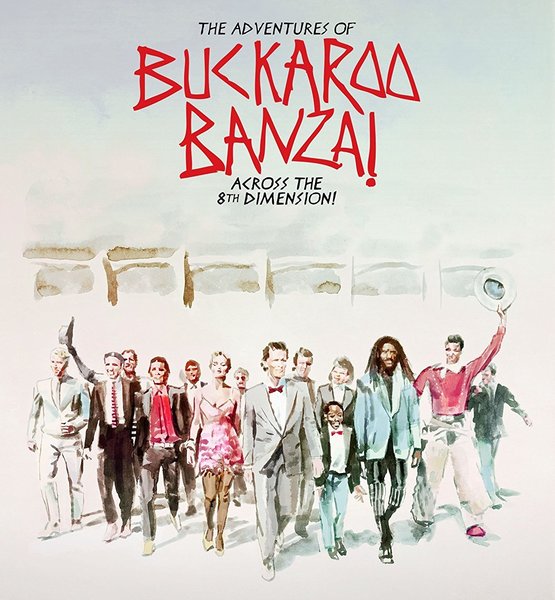 Adventures Of Buckaroo Banzai Across The 8th Dimension Blu-Ray Steelbook
Street Date 5/15/18

All pre-orders will be shipped as soon as they are in stock. Sometimes this is 1-2 weeks early, sometimes this might be a few days after the street date.

If other in-stock items are ordered at the same time, all items will ship together. If you want your in-stock items shipped immediately, please place pre-orders separately.

All dates, artwork and features are subject to change.

Pre-orders will be charged when you place the order.

No cancellations on pre-orders.


Expect the unexpected ... he does.
Neurosurgeon. Physicist. Rock Star. Hero. Buckaroo Banzai (Peter Weller, RoboCop) is a true 80s renaissance man. With the help of his uniquely qualified team, The Hong Kong Cavaliers, Buckaroo is ready to save the world on a moment's notice. But after his successful test of the Oscillation Overthruster – a device that allows him to travel through solid matter – he unleashes the threat of "evil, pure and simple from the 8th Dimension" ... the alien Red Lectroids.
Led by the deranged dictator Lord John Whorfin (John Lithgow), the Lectroids steal the Overthruster with the intent of using it to return to their home of Planet 10 "real soon!" But no matter where you go, there Buckaroo Banzai is ... ready to battle an interdimensional menace that could spell doom for the human race.
Featuring Ellen Barkin, Jeff Goldblum, Christopher Lloyd, and Clancy Brown, The Adventures Of Buckaroo Banzai is a cleverly crazed cult classic as only the 80s could deliver.
FEATURES:
Disc 1 (Blu-ray)
"Into The 8th Dimension" – A Two-Hour Retrospective Documentary Including Interviews With The Cast And Crew
Audio Commentary With Michael And Denise Okuda
Audio Commentary With Director W.D. Richter And Writer Earl Mac Rauch
Disc 2 (DVD)
"Buckaroo Banzai Declassified" Featurette
Alternate Opening Sequence (With Jamie Lee Curtis)
Deleted Scenes
Jet Car Trailer
Theatrical Trailer
Featured Products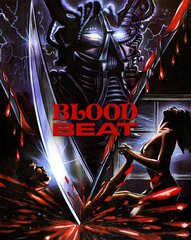 Blood Beat Blu-Ray/DVD
$21.99
Corpse Grinders Blu-Ray
$19.99